The top baby names for 2017 revealed, and they're very old-fashioned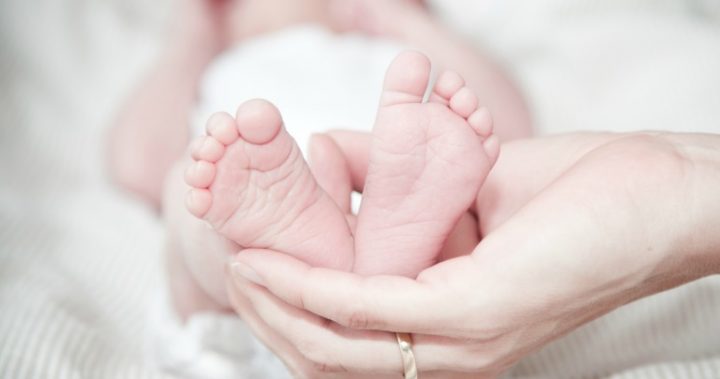 The times are certainly changing if the list of 2017's top baby names is to be believed.
Baby naming website NameBerry has ranked the top names over the past year. The site measures the popularity of a name by comparing the names with the largest share on the website against the number children who actually receive the name.
For the girls, Olivia proved the most popular. Coming in at second was Cora, with Amelia, Charlotte and Isla rounding out the top five.
Read more: Meet little Danger! The most outrageous baby names revealed
While some of the names are quite traditional, it's easy to see that a lot of parents are opting for more modern names for their children.
Ad. Article continues below.
Isabella took the sixth spot, followed by Maia, Aurora, Amara and Ava.
Interestingly, other girl names that jumped the most places in the list included Evelyn, Amara, Naomi, Ada and Phoebe. Each name jumped by at least 20 spots.
For the boys, it wasn't more common names like John or Tom that made the top 10. Instead, the website suggests that Atticus is actually this year's top baby name for a boy. In second was Asher, followed by Jack, Theodore and Jasper.
Milo came in next, followed by Oliver, Silas, Henry and Wyatt.
Other names that proved popular for baby boys included Jude, Harry, Louis, Ryker, Finn, George, Cassius, Arthur, Liam, Kai, Harvey and Leo. Each of these names jumped 20 places.
Ad. Article continues below.
It comes after The Little Book of Bogan Names released their predictions for the top 'baby bogan' names for the new year.
Read more: List of Australia's top bogan baby names for 2018 revealed
According to the predictions, the most popular name for a girl next year will be Astoria. The book also hinted that Aaydne would be the top boys name.
Other controversial names that made their list included Jewelz, Xtyl, Bexleigh and Haydee.
What do you think of the top names? Are you surprised by any of them? What are your grandchildren called?