The silver separation... Are more people getting divorced over 60?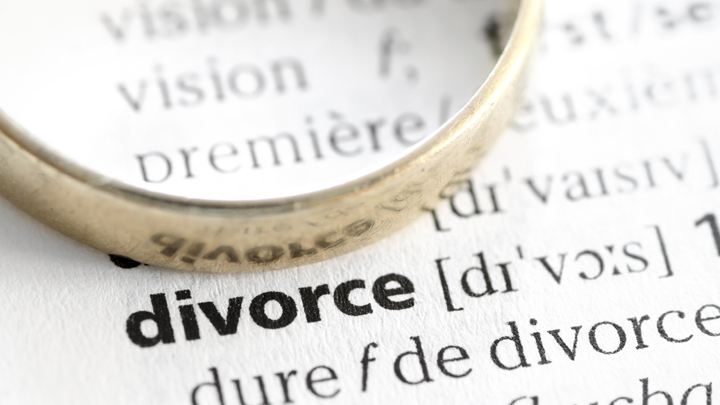 There is a lot being said at the moment of how the divorce rates of people over 60 have been increasing dramatically over the last few decades with a lot of couples deciding to go their own separate ways after the kids have grown and left home.
Where the younger generation is known as the 'throw away' generation, most opting to walk away from their relationship woes rather than working together to overcome any issues that arise, those married 30 plus years ago have worked long and hard to keep their families together for as long as possible, just as their parents did before them.
But now it seems as if the separation and divorce rates for those aged over 50 is increasing with the Australian Bureau of Statistics confirming that between 1985 and 2005 they climbed by 70% for men and 81% for women.
Overall there were 118,962 marriages registered in Australia and 47,638 divorces granted in 2013 with the average age for separation and divorce gradually increasing over the past five years, mainly due to the fact that people have been leaving it later to marry.
In the UK the rates between 2001 and 2011 doubled for people aged over 65 with one in 10 undertaking a formal separation. New Zealand statistics show that one third of marriages divorce prior to their 25th wedding anniversary while over in the States, the divorce rate is on the decline, mainly due to the amount of couples that now choose to co-habit rather than marry.
Ad. Article continues below.
Those that choose to cohabitate however, actually have three times the chance of splitting from their partner than their married counterparts do, even if there are children involved.
So why are divorce rates on the increase at the time of life when couples should be able to sit back and relax, reap the benefits of the many years of hard work raising children together, paying off homes and building investment portfolios?
There could be several reasons…
Firstly, in the 21st century divorce is more widely accepted in comparison to thirty years ago where in some cultures a marriage breakup actually carried a lot of shame. People did not want to cause any family upset from the community by not making enough of an effort to ensure their marriage worked.
Another reason could be that many marriages used to stay together because divorcing would cause financial ruin for both parties. In the mid to late twentieth century, many women would not have been able to survive without the support of their husbands. Those days are long gone with women eagerly returning to the workforce and even gaining new careers that see them well into their twilight years.
Ad. Article continues below.
Greater health and longer life expectancy is another reason why long term marriages may fail with people feeling young, healthy and fit enough to venture out and forge new relationships.
A divorce is a lot easier to get than it used to be and in later life, with all children grown, it just may appear to be the best option rather than the last resort.
Tell us what you think about this. Are you thinking of divorce? Why do you think so many over 60's are getting divorced? Did you get divorced for any of the above reasons?