The hints that are pushing your kids away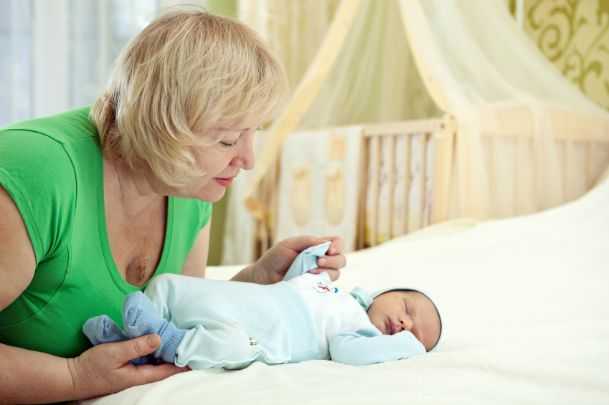 Are you guilty of one of the most insidious crimes a parent can perpetrate? Have you committed the crime that parents are sometimes guilty of – even though they might not realise they are? Maybe you've just dropped a few hints, there's no harm in that is there?
It's usually grown-up daughters who cop most of the pressure as their parents feel the need to become grandparents. Children grow up, they get married or move in with their partner, and parents start to wonder when they'll hear the patter of tiny feet. Is the stalk coming anytime soon? Will they ever get to push a pram round the park and be trusted to babysit? Damn it, why aren't there any grandchildren?
The wondering goes on for a while, and then occasionally parents start to drop hints. Their children buy a home and they ask; they say things like "So, will this be the nursery?"  "…will you be able to take maternity leave?"
The hints aren't meant to make their children feel pressured, it's just the overwhelming desire to become a grandparent taking over their subconscious.
My friend Jenny has one daughter, Helen 40, and Helen hasn't had children. She has a long-term partner, a career and a home with a back garden big enough for lots of grandchildren.
Ad. Article continues below.
Jenny has waited and waited for the next generation to come along and it just hasn't happened for her. She's disappointed and resigned to the fact that it may never happen. She knows it's not her life and not her decision to make, but she can't help feeling sad that she hasn't got little ones in her life and no one calls her "grandma".
Jenny says, "One of the worst things about not having grandchildren was that I was constantly being asked by my friends when I was going to be a grandma – like I knew or has some inside information about Helen's plans. The worst thing now is that they don't ask any more because they assume that it just isn't going to happen."
"I don't enjoy looking at photos of my friend's grandchildren because I feel a real sense of loss that I don't have my own. I look at friend's grandchildren and I imagine what my own would look like. I feel like I'm missing out on being a member of a really great club that I'll never be able to join " says Jenny.
She continues "I know that it's my daughter's choice not to have children and I accept that, but I still can't help dropping hints and mentioning it, even though it makes her angry at times." Jenny says that her hints now focus on Helen's ticking biological clock and the fact that if she was to change her mind, now would be a good time to do it…before it's too late. She admits that her actions have probably made Helen less likely to change her mind, and caused an ever-present tension between them.
Ad. Article continues below.
It's hard not to have sympathy for Jenny and for Helen. We all have an idea of how we would like our lives to pan out and it can be difficult and an uncomfortable source of conflict when our ideas don't mesh neatly with the people we love and are closest too.
If people don't want or can't have children it's nobody's business but theirs, but should they spare a thought for their parents who may never have grandchildren?
Is it Ok to hint to your kids that you would like grandchildren or should you bite your tongue even if you would dearly love to be a grandparent?