The argument for leaving a long and OK marriage in search of true love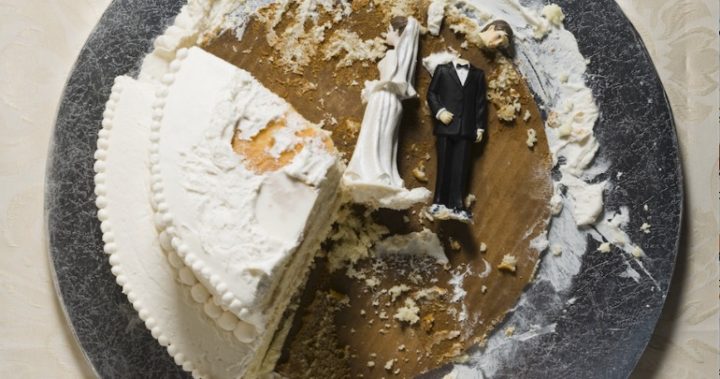 Leaving a blah marriage for one final try at finding true love in later life sounds like the stuff of romance novels, not real life. But a woman who did exactly that has written about her experience and, depending on your view on life, it's either life-affirming news that everyone out there has a soulmate or an example of remarkable good luck that's unlikely to be repeated for most.
Avivah Wittenberg-Cox left her husband of 22 years, as well as the family home in which she raised two children, with her Mini backed with just the bare essentials. "I feared becoming one of those older couples you see in restaurants, eating together in stony silence, each a finely honed weapon of mutual destruction," she wrote in a piece for the Sydney Morning Herald. "Or even deathlier, the simple, daily indifference that kills any appetite for the sweet dessert of late life."
Wittenberg-Cox had been turning over thoughts of leaving her husband for several years, and says she made the decision firmly in her own mind a good year before she acted. What caused her to make the final move? Her children were close to leaving home or close to doing so for tertiary education, she had turned 50, and a series of relationship-rekindling exercises with her husband had failed.
As luck would have it, Wittenberg-Cox found love again relatively quickly after her divorce, with an old friend named Tim, to whom she's now been married for seven years.
But that's not how many people expect such later-life separations to end. Around her, she says, many 50-something friends were also walking out of long marriages, and she cites data from the US, the UK (and slightly less so in Australia) that show a surge in the number of "silver separations". Yet the advice people who're dissatisfied in their long-term relationships usually receive is to hang in there and work on the partnership, Wittenberg-Cox complains .
Ad. Article continues below.
"They insist that dreams of great sex and soul mates are the Disneyesque yearnings of the naively immature," she says.
She does admit that despite her happy ending, the tales she hears from mid-life daters is that most find it pretty hard to find genuinely interesting and interested new loves. And of course there are many who cannot leave a partner for financial or family reasons. But she argues that there are few real excuses for staying in a so-so marriage. 
"If the only real reason to stay is because you're short of money then get a job," she said in an interview with British newspaper The Telegraph.
Wittenberg-Cox has written a book for other people who may be contemplating the same move, called Late Love: Mating in Maturity.
What do you think? Is it crazily risky to leave a boring but not horrible marriage in the hope of finding true love? Or should one follow one's heart, no matter the personal risk?
Ad. Article continues below.