Ten-year-old sends adorable text messages to her late grandad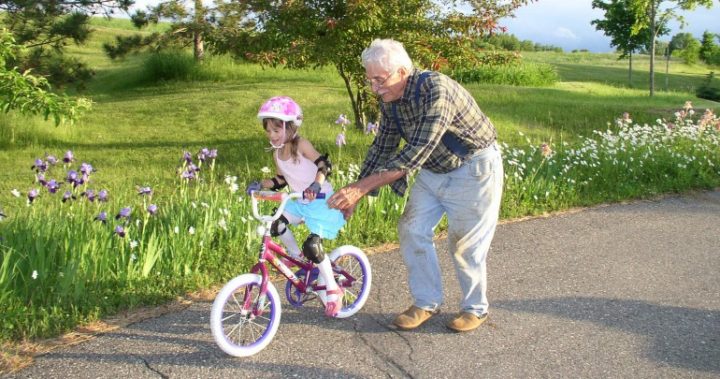 Many of us talk to loved ones who've been forced to leave us, but usually the words stay in our heads or are whispered when no one's around.
Not so, however, of the digital generation. British radio presenter James O'Brien has revealed that his youngest daughter still sends texts to her late grandfather on a mobile phone, even five years after the beloved grandad passed away.
O'Brien explained that his daughter uses an old smartphone he owned to play games, but when he looked at the phone, which isn't connected to the internet, he found that she had been using her grandfather's phone number, which was stored in the contacts on the phone, to send him texts.
"Have a great time in heaven," the 10-year-old typed to her grandfather. "I hope you meet Jesus." In another message, she told him of her sister's birthday.
Plenty of O'Brien's Twitter followers understood exactly why his young daughter was keen to stay in contact with her grandfather in this way. A user called Jolly Bhoy said: "My young sister perismed in tsunami, Ko Phi Phi Thailand. I used to ring her phone just to hear her voice on answer machine". MagsCourt said that after her brother died in a car crash, she continued to message him until he phone was cut off. "Kept his last messages for ages after he died," she said.
Ad. Article continues below.
My youngest has had my old phone for a couple of years. Just for games, which I download for her before disconnecting the internet. Still has my old contacts though & it turns out she's been messaging my dad, who died 5 years ago. I may have something in my eye. pic.twitter.com/RZ5ZTgGbnk

— James O'Brien (@mrjamesob) February 17, 2018
Talking to late loved ones on social media is not as unusual as it might sound. Huffington Post noted that many people posted messages to deceased relatives and friends on Facebook, particularly around poignant times such as Father's Day.
Joseph Batten told HuffPo that his wife has kept her mother's Facebook page going for more than three years after her mother died. "All the family posts on it as a place to help grieve and share," he said "[My wife] posts things to her Mom often, especially holidays when she is the most missed."
Selfgrowth.com says there's nothing unusual about having a conversation with a much-missed person, either in our head, through prayer or via other channels. "Talking to someone who has died is common for many and a powerful coping strategy," Louis LaGrand, a grief counsellor, advised on the site. "
Ad. Article continues below.
LaGrand says the 'conversations' can make it easier for people to adjust to the death of a family member or friend, as well as being a good way to create a feeling of emotional release and greater inner peace. "When living alone, many widows and widowers talk to the deceased loved one, especially in the evenings when in need of companionship. Do what you feel comfortable with and that gives peace of mind," he says.
Do you 'talk' to a late loved one? Does it give you comfort to think that they may be able to hear you?