Teaching your grandkids the meaning of Christmas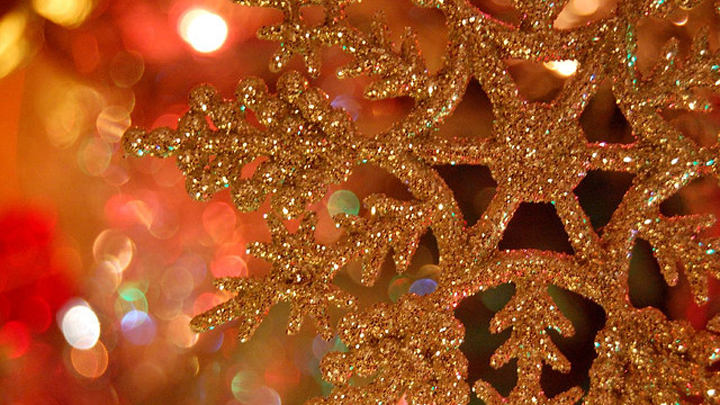 I can remember the Christmases I experienced when I was a child. My memories might even be like yours. We'd go to mass on Christmas eve, come home to eat a family dinner and although anxious and anticipating, we'd have to go to bed. My brothers and I would leave a beer out for Santa and a carrot for the reindeer.
We'd go to bed and in the morning, at the crack of dawn, we'd wake up and find a gift in our Christmas stockings by the front door. We'd run down and open them while Mum and Dad watched us and "oohed and aahed" at all of the right times.
It was a special time, filled with excitement and a little self indulgent, but I will always remember opening my gift to find a doll I had wanted so badly, but feeling a little sad at the same time. It was an unusual reaction for a ten year old, but in that minute I spared a minute for the children who unlike me, didn't get what they had hoped for and didn't get anything at all.
You see, my brothers and I had spent the three weeks leading up to Christmas helping my grandfather with some work. Not paid work, not work in an office, but work in the community. He was a great man who in his retirement volunteered so much time to helping the local community. He was on the committee at our parish, he had set up a homeless feeding program three nights a week and he helped as a handy man at the local primary and high school. But the most important service work he did was teaching my brothers and I the meaning of Christmas.
Ad. Article continues below.
Those three weeks of helping out did more for my brothers and I than anything in our lives. It made us have compassion and opened our eyes to the lives of the less fortunate. We sat down with kids at the homeless dinner nights and were faced with children who couldn't even comprehend the kind of life we lived. We formed friendships with them and in our beautiful innocence we had no judgment towards their situation – only compassion. We gave them food and learnt to appreciate that food isn't a luxury item in our lives. We spent day in and day out helping out instead of playing with our friends and that taught us that Christmas isn't about how many presents you get. It is about giving thanks, appreciating what you have and thinking about how you can improve the lives of others.
At the moment, my grandkids are a little too young to understand that, but they have still spent time with my over their school and kindy holidays helping with my community work. I volunteer hours at a hospital in Brisbane in the children's ward and they came along with me and played with the other children there. It means so much to me that from a young age, they will grow up accepting, understanding and loving children who are less fortunate with them. I really believe that any exposure to people that are less fortunate than us helps them to understand the big picture. Not just of Christmas, but of the world.
I know that not everyone will see the meaning of Christmas as needing to be taught this way and I'm interested to hear how you do teach them, but this is the way that has worked for my family. And I really hope it can continue into the future.
So tell us, what are the ways that you teach your grandchildren the meaning of Christmas?