Should I give up my life so theirs can be perfect?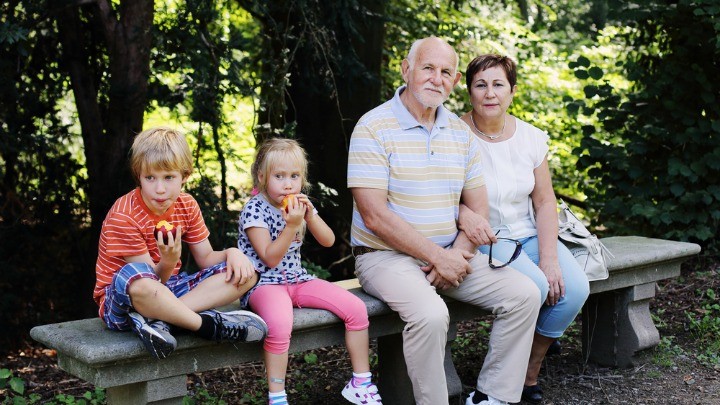 Tracey knows how lucky she is to have her mum around to help with the children.
Having moved from distant Tasmania to the house literally next door, Sue picks her grandkids up five days a week from school and prepares their evening meal; up to six nights a week, she is tucking them into bed just as one of their parents gets home from their shift, before popping next door to make dinner for her husband who, at ten years her senior, is slowing down a bit.
But not Sue. No, she is full of energy and life – most of the time. By the end of the week, on her one "day off", she is exhausted, often choosing to mooch around the house rather than get out and enjoy the beach or a social activity.
When school holidays roll round, Sue has the kids full time, which is fun but can be tiring.
Meanwhile, the caravan is gathering dust in the driveway. Sue says she wouldn't want to travel during school holidays anyway, but she feels she can't just abandon her daughter during term time.
Ad. Article continues below.
Sue's other daughter, Louise, tells her she's being exploited. That Tracey and her husband are getting the best of both worlds – working hard to pay off their Gold Coast home, with plenty left over for new clothes, two cars and meals out, and knowing that their children have their grandmother to look after them.
Sue remembers what it was like when she was raising her daughters and their brother. How they had to scrimp and save, never had anything new, and crammed into a too-small house until she was able to go back to work when they reached high school.
A seed of resentment is growing inside her, but who is to blame? Are Tracey and her husband taking advantage? Is it Sue's fault for being too agreeable, she wonders? She's not one to play the martyr, after all.
Sue knows in her heart that the situation is unsustainable, particularly as her husband's health is declining. She's heard the term "sandwich" generation, but didn't imagine it could mean being sandwiched between responsibilities to your children and your husband.
Can you relate to Sue's experience? What advice would you give her?
Do you have a story to tell? Contact [email protected]; your privacy is respected and names are changed to protect your identity.