Sassy gran roasts grandson after his 'late' happy birthday text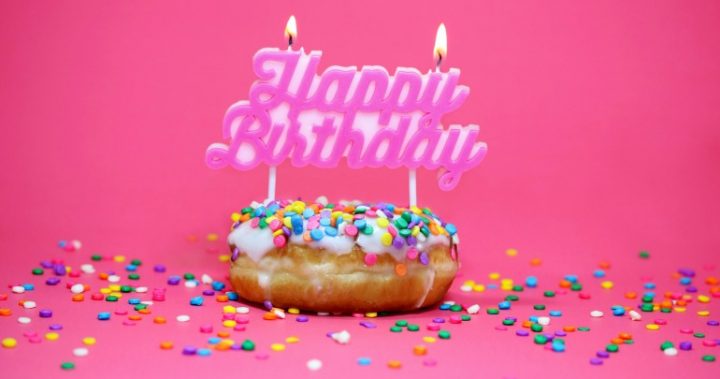 There are two types of retirees, those who love having a nice long sleep in and those who get up at the crack of dawn. Unfortunately for one grandson, he forgot to factor in his grandmothers early waking hours when he texted her a happy birthday message.
A hilarious recount of the text went viral on social media channel Twitter. 
The Twitter user named dae_gore shared an annoyed text he received from his grandmother at 7:03 am. The text reads "Happy birthday to my self, hadn't heard from my grandson thanks."
In disbelief, Dae exclaimed on Twitter that his grandmother did not even give him time to brush he teeth before sending her a Happy Birthday text.
My grandma ain't give nobody time to wake up good and brush they teeth this morning pic.twitter.com/28ld3tZPhV

— Dae (@dae_gore) January 23, 2018
Ad. Article continues below.
He later called and texted his grandmother to wish her a happy birthday, but the damage was already done. She would not pick up her phone or respond to any of the text messages, giving him a bit of the good old-fashioned silent treatment.
According to Dae his grandmother answered her phone 12 hours later but pretended she did not know who he was. When he mentioned he would take her out for dinner the next time he came to visit, Dae said she suddenly began to get her memory back.
UPDATE II: She finally answered after 12hrs. Acted like she ain't know who I was. Promised I'd take her out for dinner next time I come home. Regained her whole memory lol

— Dae (@dae_gore) January 24, 2018
Ad. Article continues below.
Many took to Twitter to say they thought Dae's grandmother was being unreasonable; others simply said that you should cater to your grandmother's schedule and make her feel special.
Another user remarked on the fact he should have sent her a nice card instead; not just a text. Once upon a time you always gave someone a card for their birthday or Christmas. With the rise of texting and mobile technology, the art of the card seems lost.
As one of our Starts at 60 bloggers questioned "Whatever happened to the letters we used to get with our Christmas cards? You know the ones where certain people told you what happened during their year. They often only had lists of the illnesses they had suffered, or they bragged about how well they and their family were doing."
Do you think the grandson deserved the silent treatment he got or do you think his grandmother was being unfair? How do you wish family and friends a happy birthday?
With Facebook removing news sites from your feeds we ask that you sign up for Starts at 60's emailers here. And to keep us on your wall, join some of our new Facebook groups and clubs:

News Junkies Club – Australia
News Junkies Club – USA 

See news on the change and links to all our other clubs and groups here.