Rich Boomer tries to protect wealth from 'online bride' ... and fails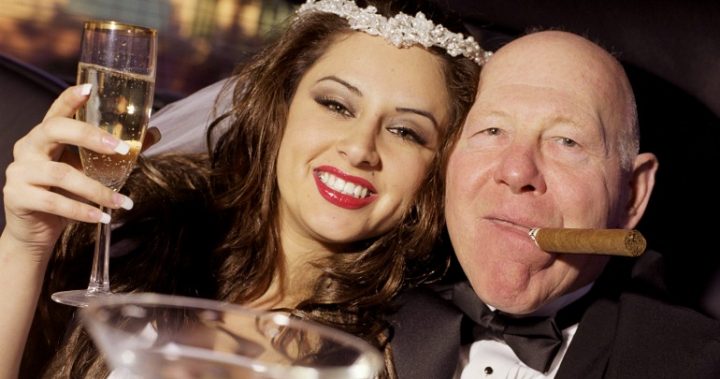 Ouch! That's gotta hurt, right in the hip pocket.
The Australian High Court has found that an older Aussie millionaire who met his much-younger wife on a "website for potential brides" in 2006 couldn't protect his wealth from her in the event of a split, despite having forced her into signing a prenuptial agreement.
The Australian reported on the unusual case, in which the then-67-year-old man, identified as Mr Kennedy, had his wife-to-be, who was then 36, sign prenuptial agreements just four days before their wedding. He had told her that "my money is for my children" – he had three adult kids with his first wife – and that he wouldn't go through with the wedding if she refused to sign, the court heard.
With her family having flown to Australia for the wedding, the young woman from Eastern Europe, identified as Ms Thorne, told the court that she felt she had no choice at the time other than to sign the documents, although she was advised by an independent lawyer not to do so.
She spoke little English and was totally dependent on her husband-to-be for money, the court heard.
Ad. Article continues below.
Under the agreement, Mr Kennedy, who was reportedly worth at least $18 million after a career in property development, undertook to give Ms Thorne $50,000 if the marriage failed after they had been married at least three years. She would receive  a $1.5 million penthouse, a Mercedes, and an ongoing income if Mr Kennedy died, the agreement said.
The couple did separate after four-and-a-half years together, and Mr Kennedy died in 2014. But Ms Thorne sed for a greater share of his assets, two of Mr Kennedy's adult children fought back, and the High Court came down in favour of the young bride.
The court found that Ms Thorne was placed 'undue influence' to sign the document, and that her decision to sign was the result of others' 'unconscionable conduct'.
The Australian reported that Ms Thorne had sought $1.1 million plus a "lump sum spousal maintenance order" of $104,000.
A circuit court will now decide how Mr Kennedy's assets will be divided up, but a lawyer told The Australian that the decision was likely to lead to new legal challenges against prenuptial agreements, especially in cases where an emotional gun-to-the head of the 'sign up of the wedding's up' type was involved.
Do you think prenuptial agreements are a good idea? Did the situation around the prenup likely doom the relationship to failure?