Retiring for your grandchildren could be dangerous for your health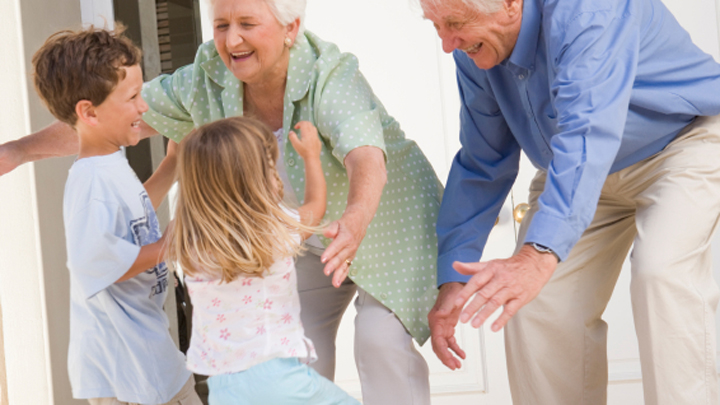 There's nothing more exciting than becoming a grandparent, especially for the first time. But researchers have found that grandparenting could influence more parts of our life than we realise – and that isn't necessarily a good thing.
A study from the American University's Kogod School of Business has found that women of retirement age are more likely to retire earlier when they have new grandchildren than those who aren't becoming grandparents. It's so high that the likelihood of retirement for grandchildren is almost on par with the likelihood of retirement due to poor health. On face value, it makes a lot of sense. If you retire, you can spend more time with your family and your grandchildren, both supporting them and enjoying time with your new grandchild. Although this seems to bring an abundance of joy and happiness – even grandmas can get baby brain! – It can also pose a threat to financial security and health later down the track.
Consider the lifestyle of someone who has retired in order to enjoy grandparenting. From a young age, you're there in the child's life. This also means that you're a constant support for their parents or your children. This is great, but the numbers prove it can take a turn for the worst.
In 2013, a study from the Australian Institute of Family Studies (AIFS) found that baby boomer grandparents were caring for 40 per cent of babies, toddlers and pre-schoolers whose parents worked. This meant that they were almost becoming the primary caregiver. If you're a grandparent then you've already gone through the young years and you'll know that it isn't easy work. The health implications of being such a prominent carer in a grandchild's life can become quite serious. Stress and anxiety begin to build up and very little time is left to spend on your own interests and hobbies.
Ad. Article continues below.
The constant involvement from a young age can often begin to become an expectation. This means that more grandparents are being pressured into child minding during their "golden years" – the time when health, money and free time is at an all time high. Because of this, fewer retirees are able to enjoy their own plans like travelling and trying new interests and hobbies.
The other side of this is that early retirement means you have more time to make your savings stretch. It's reducing your income production significantly when you could be working part time or so for another decade or so.
While it might not seem like a burden immediately, financial security will become a bigger issue as time goes on and expenses like healthcare become more pressing.
Effectively, early retirement for grandchildren can pose a serious risk to your own health, happiness and financial security.
Right now, the average retirement age for women in Australia is 58, however trends suggest that over the next decade that could increase to 63. It makes sense to work for longer because that means a reduced financial burden on yourself later in life. That, paired with greater workplace flexibility means that working for longer is an attractive opportunity. But what do we care about more?
Somewhere in there is a very delicate balance between loving, supportive and present grandparent and active, youthful, fun-filled retiree. Perhaps we consider grandchildren the ultimate source of happiness in retirement forgetting that we need to take care of our own health and happiness first.
It's an interesting discussion and we look forward to hearing your thoughts on this today… So tell us, did grandparenting influence your retirement? How often do you see or care for your grandchildren? Do you feel like you have enough time to truly enjoy your own life? Share your thoughts in the comments below…