Owners tell of incredible moment horse saves dying stablemate's life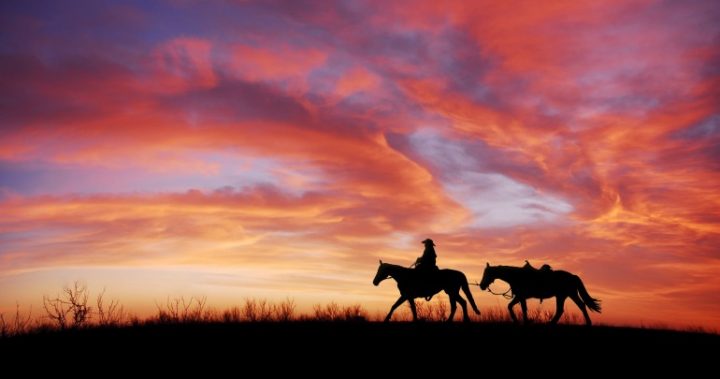 Horse owners have described the "astonishing" moment their stallion managed to revive his dying stablemate in just 10 minutes – after her owners spent six hours trying to save her.
Shire horse Beatrice sparked alarm when she was found on the floor in her stable with high blood pressure, and suffering from equine colic and severe abdominal pain.
Her owners Donald MacIntyre and his wife Jane Lipington spent around six hours trying to revive her, as the longer she spent on the ground, the greater the risk of organ failure, the Mail Online reports.
After watching it all take place, Beatrice's partner Beau eventually intervened, just minutes before she was due to be put down by a vet – and the result was incredible.
MacIntyre explained to the site: "The vet said it was not looking good. People were standing around crying and we were thinking of bringing it forward (putting her down). Then we let Beau in to see her and it took him ten minutes to get her on her feet."
Ad. Article continues below.
Read more: Snaps catch the Queen's delight at Royal Windsor Horse Show
After being let out of his stable, footage showed Beau rush towards Beatrice before taking her by the neck and softly biting her, while pulling on her harness. Eventually, Beatrice began to stand up in front of her stunned owners.
"They have a pretty long term relationship with each other. They've been together 10 years. They're just always together and they don't really mix with the other horses," MacIntyre added.
Ms Lipington, 60, described the moment as "astonishing", and the couple confirmed Beatrice is now healthy again and back to normal.
Beatrice and 11-year-old Beau have been mates for years. The couple have a total of 23 shire horses on their farm in Bath, Somerset, in England.
Ad. Article continues below.
It comes a year after a study by Sussex University students claimed horses are able to discriminate between happy and angry expressions on human faces. Research has previously claimed they can recognise emotions in each other too.
Do you think animals share the same emotions as humans? Have you experienced anything like this?
With Facebook removing news sites from your feeds we ask that you sign up for Starts at 60's emailers here. And to keep us on your wall, join some of our new Facebook groups and clubs:

News Junkies Club – Australia
News Junkies Club – USA 

See news on the change and links to all our other clubs and groups here.