Claims over-60s could benefit from living with youth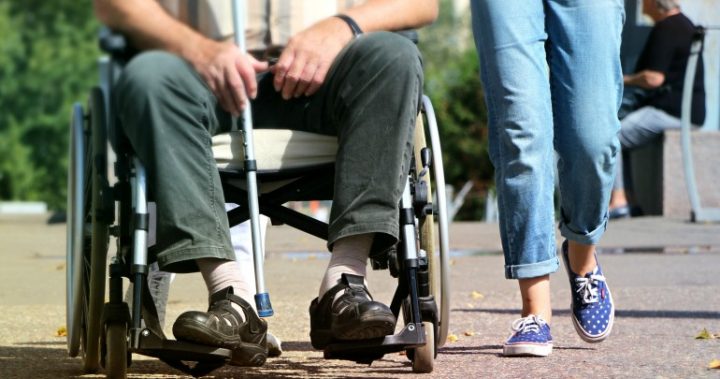 Could you imagine living with someone half your age? That's the new suggestion from a British think tank, which is calling for Boomers and youngsters to shack up together, or at least spend more time rubbing shoulders. 
According to United for All Ages, 'shared sites' are becoming an increasingly popular idea for both Baby Boomers and youngsters and promise to tackle a number of serious problems both age groups face. Shared sites are areas where activities for older and young people take place alongside each other and together, encouraging the two age groups to spend more time together. 
As people get older, there's no denying that factors such as health, money and loneliness can impact people, with the new program offering a solution to problems that many people fear come with ageing. Furthermore, shared sites promise to close divide between young and old, with segregation between the two groups sad to be at a record-high across Britain.
Early trials across the United States, Singapore, Japan and various other countries across Europe have already proven to be successful. The integration of both young and old people in one location benefits both age groups dramatically. For Baby Boomers, it can result in a better quality of life, more care options and companionship, while older people can offer childcare and affordable housing to those who are younger and struggling to juggle work, bills and raising a family. 
It comes as a survey conducted by researchers at the University of Liège in Belgium suggested that younger people spending time with grandparents could be better for society. Their findings suggested that young people tend to have less ageist and discriminative attitudes towards older members of society when they shared a better connection with old people, their own grandparents in particular. 
Ad. Article continues below.
This theory appeared to be proven in a 2016 episode of Dateline on the SBS, which shone a spotlight on a similar style of living. The episode titled 'My 93-year-old Flatmate' followed the story of Jordi Pronk, a young artist in the Netherlands who decided to live in a residential care facility in Deventer, where young people are offered free rent in exchange for spending time with older residents in the home.
The idea was established as an affordable way for staff to provide older residents with the care they need, while also benefiting students who couldn't necessarily afford rent in the big city. Staff found that talk in the home quickly turned from sickness and death to positivity. Some residents also participated in drinking games and even sex talk with their new, younger housemates.
It's also common for older members of society to rent out a room in their house to reduce the cost of bills. It is predicted that by 2020, there will be more older people than younger living in the world. As such, Britain is hoping to roll out more than 500 additional shared sites across the country by 2022. United for All Ages predicts more students will volunteer and offer support for older members of society in return for cheap or free rent.
As well as living arrangements, the plans are also encouraging a number of social changes that will see more people between the two age groups mix together. 
Ad. Article continues below.
What do you think? Should older people be more open to the idea of living with younger people? Have you ever rented a room to a young person?
---
With Facebook removing news sites from your feeds we ask that you sign up for Starts at 60's emailers here. And to keep us on your wall, join some of our new Facebook groups and clubs:

News Junkies Club – Australia
News Junkies Club – USA 

See news on the change and links to all our other clubs and groups here.