New funding for nannies is great news for grandparents, here's why…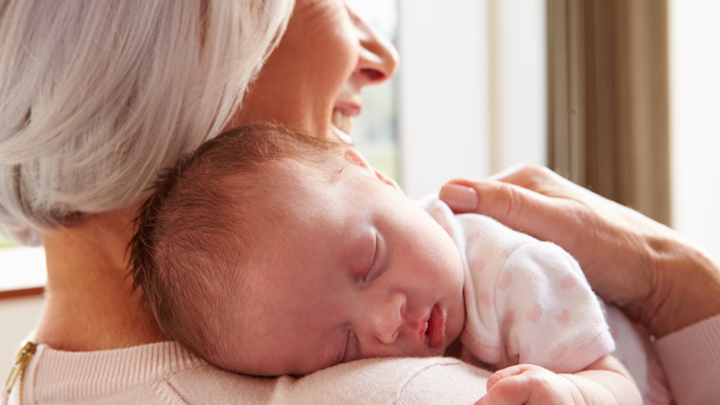 Yesterday, the Social Services Minister Scott Morrison announced a new scheme to help working families. While the new program is great for struggling parents, it's even better for grandparents! Here's why…
The program announced is a $250 million two-year pilot trial that will provide funding for nannies working with families. The income threshold is $250,000 per household annually so it's a policy that will undoubtedly help lower income families. The scheme is a home-based carer subsidy that will provide an hourly subsidy per child towards the cost of using a nanny.
According to The Guardian, care based on informal circumstances such as family members is ineligible for funding. However, as long as a contract is held between the nanny and the family, it presents grandparents with a really great opportunity.
On the site, we hear so many people discussing their grandkids, especially how often or how little they get to see them. So many people have previously said that as they're still in the workforce, they can't afford to wind back their employment to focus on more quality time. But what if you could spend quality time with your grandchild, be a child minder, and help them to grow up while still earning an income and solving your child's problem of balancing work and childcare as well as finances?
Under this scheme, this is all a very real possibility.
Ad. Article continues below.
We recently ran an article on the correlation between women retiring from the workforce at the time of their first grandchild being born. As it turns out, there were short-term advantages like getting the joy of spending time with the grandies, but multiple long-term disadvantages.
Retiring early means reducing your income potential and reducing your earnings can prove somewhat dangerous in the long run. This, accompanied by a loss of purpose as other than leisure activities and family obligations there was no other driver, often puts grandparents into a negative mindset.
The proposed nanny scheme could solve this. It means that if agreed by the family and grandparent, the family has access to childcare on a contractual basis, the childcare is cheaper for the family, the grandparent gets to spend more time with the grandkids, the grandparent has a continued income stream and they have employment that they actually enjoy!
While the policy is targeted at families with young children, there's definitely a good side for the over 60s, so if this goes ahead it could be a win-win situation for you!
So tell us, would you consider grandparenting as employment? Do you think it would work in your family? Is it something you'd like to do? Share your thoughts in the comments below…