Neighbours of 54 years marry in sweet reminder true love is possible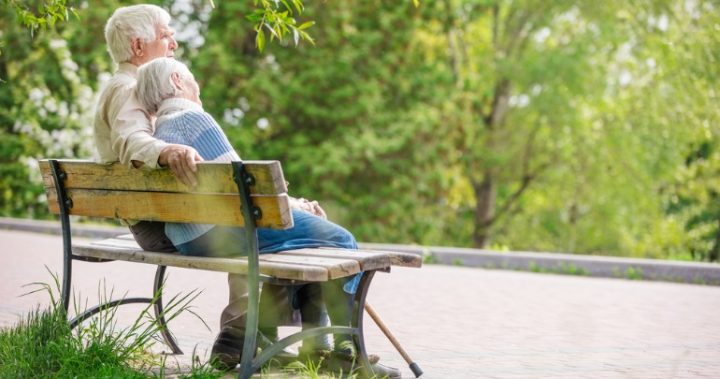 Pam and Ronald Sinclair first met in their 20s, when they became neighbours on the north side of Brisbane. Both of them were married to other people, and the two couples got on well together, going on overseas trips and raising their children side by side.
But as time passed, both Pam and Ron lost their partners and spent some time apart, living their own lives. That is, until Ron called up his long-time friend to see if she'd be interested in seeing some live music together.
"We did that a few times and then we realised there was a spark there," Pam told ABC News.
It wasn't long before romance blossomed and they decided to get married. However, ageing can present a few unexpected problems.
"I got down on my knees when I proposed, but I couldn't get up," Ron said, suggesting that anyone looking to propose later in life should make sure they're able to get up before taking a knee. 
Ad. Article continues below.
After 54 years of waiting, Pam and Ron weren't in the mood for a long engagement; everything was organised within six weeks. Pam walked down the aisle in a blue dress, escorted by her family and looking fit to burst with happiness.
The death of a partner can, of course, be heartbreaking even when illness or genetics has prepared you for an untimely parting. But that doesn't mean that you can't find love again; with an ever-increasing life expectancy, finding a companion who is dealing with the same things could prove remarkably satisfying.   
"There's too many lonely people out there that don't get around to doing it and then it's too late," Ron said. "I'm 80 at Christmas and you've got to play till you cark it."
"As soon as Ron saw my grandma walking down the aisle, he burst into tears," Gabrielle Lyons said of the wedding. "It was beautiful to see just how much he loves her and perhaps always has."
Have you ever fancied your neighbour?