'My mother-in-law is insisting on wearing white to our wedding'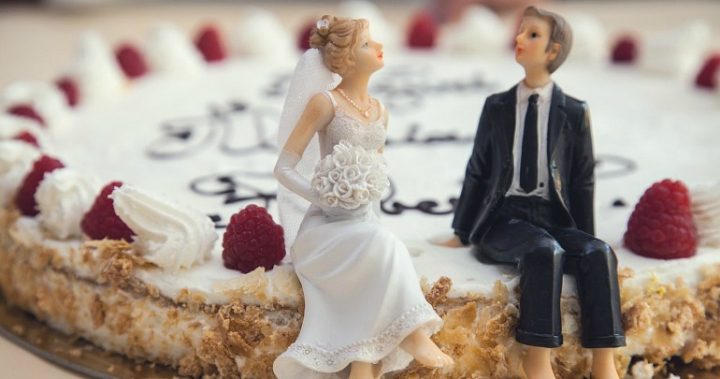 It's almost impossible to throw a wedding without a little family drama creeping into the mix. Between high expenses, new family dynamics and the enormity of the occasion, tempers can be strained and issues can quickly blow out of proportion.
While most parents are happy to do what they can to help their kids make it through the big day, one woman has taken to website Mumsnet to complain about her soon-to-be mother-in-law, who is planning on committing the ultimate wedding-guest sin: wearing white.
"We get married in September and yesterday my MIL announced she was wearing a off white [sic] dress for the occasion," a woman writing under the username 2016mumma wrote. "[Am I being unreasonable] to be a little hurt by this I believed the etiquette of weddings was only the bride wears white?
"I am trying really hard not to take it personally and as a fingers up to me (although this is something she would do). She always wants to be the centre of attention and will play the victim if ever we try to discuss the way she is with [our son]."
According to the queen of etiquette, Emily Post, wearing white to a wedding is only acceptable if it doesn't distract from the bride. Dresses that feature white with splashes of other colours are perfectly fine, and a white skirt with different coloured top and accessories is also passable.
Ad. Article continues below.
But sporting all-white on your own son or daughter's wedding day? A big no-no.
Read more: Grandmother's fury over babysitting demands during retirement
Plenty of women jumped on the post to advise the woman how to proceed, with many saying she should avoid confrontation and let the mother-in-law "dig her own hole".
"She is the one who will look stupid. Nobody will mistake her for the bride. Let her dig her own hole if she really wants to," one user responded. "Everyone with think your MIL is an attention seeking loon. It won't reflect badly on you at all," added another.
Others suggested she confront the MIL and put an end to the tension.
"Surely it's common knowledge that you don't wear white to a wedding? I'd be very pissed off if I were you! I think you should say something to her, it's not on at all," one angry commenters suggested.
Do you think it's okay to wear white to someone else's wedding? Should mothers get a special pass to wear what they want?