Mum pleads for help over adult daughter's 'endless criticism'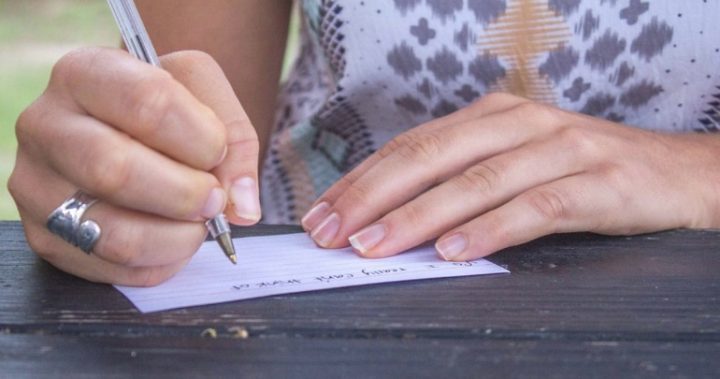 A mum has pleaded for help in an open letter after receiving "endless" criticism from her adult daughter – but the response may not have been what she was expecting.
Writing to the Washington Post's Ask Amy advice column, the mother admitted she had grown apart from her eldest daughter in recent years, and their relationship had become more tense.
The writer explained she divorced her children's father when they were under five-years-old, and she provided for them from then on – insisting she never missed a dinner or activity. While their father died recently, she has remained close to them.
However, she wrote: "Both daughters are successful and doing well, but my oldest, at 34, is still unmarried and very unhappy about it.
"This daughter criticises me endlessly. Endlessly. If I adjust a behaviour that bothers her, she picks something else to rag on me about. Honestly, it's exhausting. I find myself communicating with her less often, and mostly by text.
Ad. Article continues below.
"I can't have a conversation with her — even through text — about anything without a jab."
She went on to say they share an Amazon Prime account, but the daughter apparently critiques her choices – and now the mother chooses to message her daughter's friend before her.
Read more: Estranged grandpa begs for advice to mend rift – gets harsh response
"I find all of this disrespectful," she added. "As a parent, I'm sure I made mistakes, but I don't think I deserve this constant dressing down. It's almost as if the roles are reversed, and she is now raising me!"
The fairly balanced response began quite harshly however, as the advise column pointed out there shouldn't be a role-reversal – and the mum shouldn't see her daughter's criticism as "parental".
Ad. Article continues below.
"This is a problem," it added. "If you see degrading treatment as somehow 'parental', then perhaps there is something to your own parenting that might have contributed to this behaviour. It's something to think about."
However, it went on to side with the mother in many ways, claiming this treatment wouldn't be tolerated by another adult – so it shouldn't be here, and told her to stop adjusting her own behaviour so much.
It's not the first time a parenting dilemma has sparked a controversial response. Last year, a woman wrote into the same advice column asking for help after her mother invoiced her for expenses she incurred while babysitting her daughter.
Read more: Grandma outrages the internet with babysitting demands
The woman who identified herself only as "Burned by Grandma" explained in the letter to Ask Amy that she sent her daughter for a visit with her grandma, only to receive an itemised invoice for expenses on the visit!
The advice columnist sensibly advised that the grandma in the situation may have had legitimate reasons for demanding the cash, but that it also could be a passive-aggressive way of saying that she does not want to babysit. 
Do you agree with the response? Have you experienced anything like this?