Moving SBS series probes 'silent epidemic' of family estrangements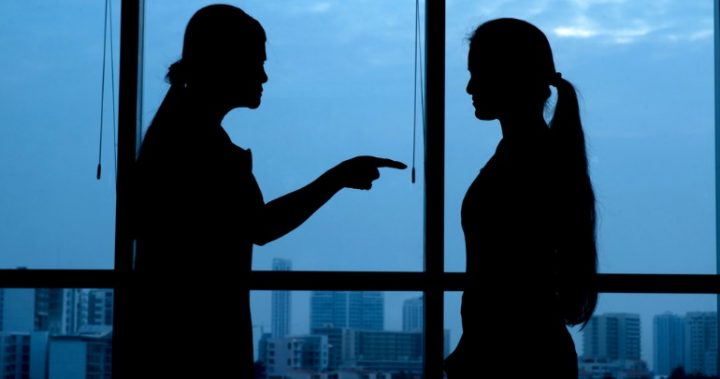 A moving new series is due to air on SBS that will explore the largely hidden hurt of estrangement between parents and their adult children.
The series, called Look Me in the Eye, focuses on rifts and reconciliations between family members and friends, with the first show to air on September 6 at 8.30pm AEST. Hosted by TV veteran Ray Martin, it will bring together 17 paris of people who are trying to reconnect after being estranged. 
To do so, the two participants will sit face-to-face for five minutes, without speaking but maintaining eye contact. They will then given time to decide whether they want to reconnect more fully.
Writing on sbs.com.au ahead of the premiere, Zoe Reynolds says she was one of many people suffering in a "silent epidemic" of family estrangements – in her case, her daughter stopped speaking to her for an extended period.
"At first it was the grandchild I missed most," Reynolds writes. "We had something ancestral. When we were together it was like we had known each other forever – for centuries … But suddenly we were limited to tense, brief, beachside rendezvous together with his dad."
Ad. Article continues below.
Reynolds says that advice from friends and other family members wasn't helpful, although she was grateful for their support. Instead, she learned from professionals that she needed to "validate" her daughter's experiences – something she acknowledges is difficult for a generation taught to keep a stiff upper lip and hide emotions.
She explains that validation was about listening to her daughter, and not offering advice or dismissing her concerns as silly or small. 
"Reading parent manuals as a grandmum was humbling," Reynolds admits. "But I am now back with my daughter and family again."
She recently met her daughter's four-month-old baby daughter for the first time.
The Australia Institute of Family Studies cites 2012-13 survey findings that almost 30 percent of children who have left home have face-to-face contact with their parents less than once a year or never. A further 16 percent see their parents just once every three-to-12 months.
Ad. Article continues below.
On the flipside of Reynolds' experience with her daughter, Jennifer Morton writes for sbs.com.au about her estrangement from her parents. She says that after five years without speaking, she wrote her parents a letter explaining the bitterness she felt over childhood experiences.
"To my surprise, they both responded with understanding, remorse and apologies," Morton writes. 
Steve, whose surname is withheld, tells of a less positive outcome, however. Although he has written many times to his mother, from whom he became gradually estranged, he says she has never responded.
"I don't send the cards with the expectation I'll get one back, though it would be nice," he says. "I do it because it feels like the right thing to do."
Have you been estranged from a loved one or close friend? Were you able to mend the rift?
Ad. Article continues below.