Mother finds friends' clingy relationships with adult sons creepy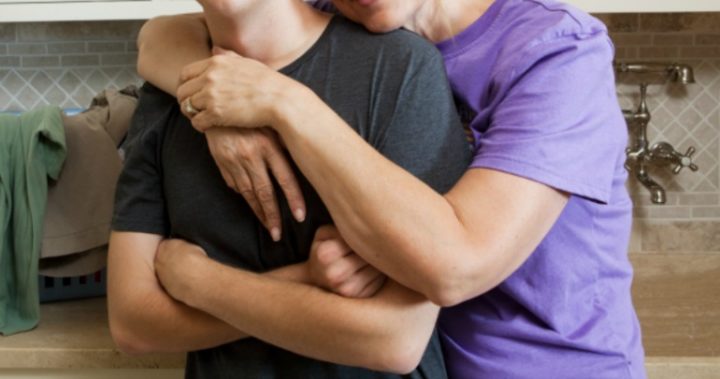 One of the greatest joys in life for many mothers is watching their sons grow up into young men, get married and eventually have a few kids. It's understandable that some women find it very hard to let go of the little boy that was once their small bundle of joy.
One woman says that a lot of her friends are overly attached to their sons and that she finds some the interactions she sees between those friends and their sons a bit 'creepy'. Taking to online forum Gransnet, the woman said she questions if she is on the right track with her relationship with her own son and asks if others also view some of her friends' mother and son interactions as a bit over the top.
"I have a relative who regularly goes to concerts with her son and his girlfriend–always has, he is 23 now," the woman, who used the name Rocknroll5me, wrote. "I find it creepy is it just me?"
Later in the post, she also mentions another friend who she says encouraged the break-up of her son's marriage and now spends much of her time with her son co-parenting his daughter. 
She also mentioned another scenario that made her uneasy. "I have seen another son change from being an irresponsible drop out [at] his somewhat smothering mother's side who, after her very sad death morphed into man who married and now has two children and is very successful and happy."
Ad. Article continues below.
The writer explained she was seeking confirmation that such acts were over-the-top, as she herself is relatively distant from her own son.
"Am I just trying to justify my son's behaviour which leaves me somewhat out of things because he is very busy with job and wife and children and wanting to put a positive spin for all the other grans and mums who feel somewhat sidelined?" she added.
The writer explained that she is a little bit jealous of the closeness between some of her friends and their sons. "We are mothers after all and we have invested so much time energy and love and hope over the years," the woman said in her Gransnet post, asking fellow users if she should demand more from her son.
The forum's commenters were quick to have their say on the issue. Most commentators agreed that her friends' behaviour was unhealthy and said that the distance is something every mother has to deal with.
"There is an old saying: A son is a son till he gets him a wife, a daughter's a daughter for all of her life," one said. "Both my children have been free to live their own lives for a long time now. I don't always agree with the decisions they have made, but that is the way it is."
Ad. Article continues below.
Another user talked about the investment she made in her son: "We invest all that time and love so they have happy successful lives and become independent and that means letting them fly. My son lives abroad with his lovely partner and 2 children in a job he loves and is very happy".
Others felt the pain of the woman's question, stating they had similar experiences with distant sons.
"Two sons here. Yes, I get jealous that they spend more time with their in-laws. Yes, I feel sidelined. Sometimes I feel really resentful that I'm not given the same amount of attention as I feel is my due. I'm only human so I feel these emotions are completely normal," one said.
Are you close with your children?
Ad. Article continues below.
With Facebook removing news sites from your feeds we ask that you sign up for Starts at 60's emailers here. And to keep us on your wall, join some of our new Facebook groups and clubs:

News Junkies Club – Australia
News Junkies Club – USA 

See news on the change and links to all our other clubs and groups here.