Mental illness in the family: How it hurts and how to help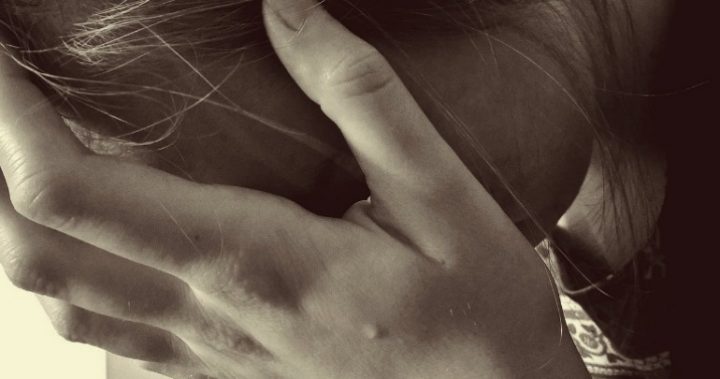 Battling a mental illness such as depression can feel like one of the most isolating times of your life – but you're not alone.
According to the government's Australian Institute of Family Studies, "approximately one in five people will experience a mental health disorder every year, with the most common disorders being anxiety and depression". Other illnesses include bipolar disorder, schizophrenia, obsessive compulsive disorder and eating disorders.
The fact that mental health issues are so common means that at any given time, many families are suffering alongside a loved one as they battle their condition. Whether you have suffered yourself, or you have watched a parent, child, or grandchild go through it, living with a mental illness can be painful for everyone involved, as one Starts at 60 reader attests.
"It's a devastating illness for both the sufferer and the loved ones who suffer with them," she says.
Here, Starts at 60 readers have bravely shared their own experiences in order to raise awareness and help others in the same situation.
Ad. Article continues below.
When it impacts your children
Living with a parent can have significant impacts on a child's wellbeing, according to healthyplace.com, with some children experiencing anger, anxiety or guilt over their parent's illness. Some isolate themselves from peers because they're worried others will 'find out' about the illness, or take on more responsibility than they can handle to keep the family on track while their mother or father recovers.
One Starts at 60 reader remembers becoming acutely aware that her then-teenage son was worrying about her episode of depression.
"At my very worst, when I was suicidal, I observed my son in the kitchen washing dishes but watching me closely as I played with a knife," she recalls. "It was after he was due at school and the sheer fact he was washing up dishes to try to make his observations less obvious impacted me. Neither of us knew what to do how to extricate ourselves."
The reader eventually received effective treatment, and her son saw a school councillor to help him process the experience of his mother's illness.
Ad. Article continues below.
Starts at 60 blogger Sue Leighton, who's had two episodes of treatment-resistant depression – the first in 1997 and the second 11 years later – says the most difficult aspect of her illness was watching her loved ones suffer along with her.
Read more: 'I've long battled depression, but it's worsened with modern life'
"They don't understand the illness any more than you do and have no idea how to help. Some ignore it, some tell you to 'suck it up', some avoid you. But they are struggling as much as the person who is suffering," she says.
Sue was eventually hospitalised, a particularly traumatic moment for her then-teenage son. "I watched my 16-year-old son weep at the end of the bed as he looked down at me," she recalls. "That memory will be with me forever." Sue's eldest son went on to suffer from depression himself. Her youngest son, meanwhile, now "detaches" himself from mental health altogether to help him deal with her illness, Sue says.
When you're impacted as a child
Ad. Article continues below.
Sue's older son is far from unusual. The children of parents with mental illness are at grater risk of a range of mental health problems, including mood disorders, alcoholism, and personality disorders, healthyplace.com says.
That was the experience of Starts at 60 reader Terese Beston, who says that mental illness had affected three generations in her family. Terese recalls watching her father suffer what would now be described as a 'mental breakdown' after he served in World War II.
"He never discussed the war with my mum and never spoke to myself or my brother about the war. I can remember him going to work and then he would leave work and turn up at my mother's work. Mum worked in a hotel and dad would just sit at the bar and cry … I don't know how mum handled dad's episodes of depression," she says.
Terese went on to experience depression and anxiety herself, as well as suicidal thoughts, and suspects that watching her father's struggle may have contributed. "The anxiety attacks me at any time and I feel like I am going to choke and the pain in my stomach and chest is unbearable at times," she says.
Now, she's watching the same conditions affect her 13-year-old granddaughter, who's receiving treatment after being bullied at school. "She ends up with a terrible headache with her anxiety," Terese says.
Ad. Article continues below.
The impacts of mental health issues within a family aren't just long term, either. Looking after a loved one can be stressful in the short term too, with the Priory Group, a British mental health care provider, advising that the stress can cause migraines, loss of appetite, fatigue and insomnia in those who're caring for a family member.
Read more: 'I've experienced a lot of depression, but this word sums it up'
How to help a loved one
There are a number of ways you may be able to help a family member battling a mental health program. The SANE Guide for Families recommends talking it over thoroughly between yourselves, ensuring you all understand the impact it's having on each of you. In fact, experts says the first step in helping someone, or in fact yourself, is to identify that there is a problem.
According to non-profit organisation Beyond Blue, "detection can be difficult and confirming whether there is a mental health condition is often complicated. The best advice is to persevere and trust your instincts if things are not quite right."
Ad. Article continues below.
After that, it's important to keep communication as open as possible with the person suffering the illness. Seeking help and admitting their problem can be the most difficult part of recovery, and the temptation to turn from help may be huge.
The SANE Guide for Families says it's important to seek support if you plan to care for the sufferer yourself, ensuring you know the best ways to help that person recover. Meanwhile, it's also important that the person being cared for keeps their own individuality, whether that be through work or joining community events, so they're not completely reliant on you.
Offering them options and advice is key, and there are a number of experts and counselling services available to meet their needs. If the illness becomes more severe, don't hesitate to seek help from a medical professional, and keep crisis numbers at hand in case of an emergency.
Look after yourself as well
According to Beyond Blue, it's important for the person offering advice and help to seek support of their own. "Support from others can take many forms depending on your situation," the mental health group says. "For example, some supporters talk about the importance of having a close friend with whom they can go out for a coffee and chat.
Ad. Article continues below.
"Others may need more practical support such as assistance with shopping or cooking meals. Whatever support you receive, recognise that it can be very helpful especially when you feel overwhelmed."
For further information or to seek help, contact the Samaritans 135 247 or email [email protected]
Have you or someone you loved suffered from a mental illness? Could you offer any advice?