Letters to Lindy Chamberlain reveal what the nation really thought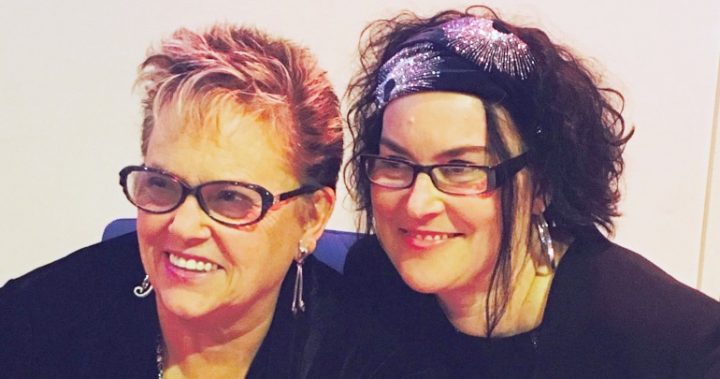 O sing the child to sleep now,
In recompense for wrong,
Tho' the melody be haunting,
and bitter sweet the song.
Dear Lindy,
Ad. Article continues below.
I am sending you a copy of my poem 'Lullaby (for Azaria). Despite all you had suffered in prison and through cruel court decisions, you could still find compassion in your heart to bless complete strangers – Gloria Childs.
Who doesn't remember the Azaria Chamberlain case? It was one of the most documented murder trials in Australia's history.
Ad. Article continues below.
With baby Azaria taken by a dingo from a campsite at Uluru on August 17, 1980, and mum Lindy Chamberlain tried and convicted by a supreme court two years later, it was something everyone had an opinion on. An opinion many put into writing.
It is those letters, in their thousands, that inspired Alana Valentine to put together a book, titled Dear Lindy: A Nation Responds to the Loss of Azaria. An acclaimed playwright and award winning author, Valentine first created a theatre production called Letters to Lindy, which first toured in 2016 and will tour Australia in 2018.
Talking to Starts at 60, Alana Valentine said it was hearing that Lindy Chamberlain had donated all the letters to the National Library of Australia that prompted her idea.
Valentine said she was only young at the time when Azaria was taken, but she remembered it as being a big and important case. "It affected so many Australians and it was in the news for years," Alana Valentine said.
But discovering there were over 20,000 letters that had been donated, Valentine felt that story, and the ones within the letters, needed to be told. With over 213 boxes of documents it was a big task, one that others had started and stopped, but Valentine put herself into the thick of it. "The diversity was astonishing."
Ad. Article continues below.
For three months Valentine felt overwhelmed by the contents of those letters; the enormous kindness, duty, and for many, a refusal to believe what they were being told. "I was particularly struck by the way people tried to relate to her experience by starting from their own pain and grief."
Lindy told Valentine that she loved getting the letters, and they helped her immensely while she was in jail. She still continues to get letters and emails, almost a thousand a year.
Valentine was surprised at how many of the letters started the same way. 'Dear Lindy', 'May I call you Lindy', the writers asked. "Lindy became a symbol of something else. She wasn't just a person any more, she became a symbol of suffering and resilience."
On February 7, 1986 Lindy was released from jail, and an inquiry ordered, but it was not until 2012 that a coroner would declare the findings that Azaria was taken by a dingo.
It's interesting to think how things would have been different if it had all happened now, both in the media, and social media. "While there would have been a lot of coverage via social media, it would have disappeared a lot more quickly now," Valentine said. "That's why everybody can remember it. It wasn't one day, it was years." She doesn't doubt there would have been opinionated comments left on social media today but feels people would have moved on to another topic a lot more quickly. 
Ad. Article continues below.
When reading her book, Valentine wants people to think about how often we are encouraged to think the worst of our fellow human beings. "It's much easier to focus on what is bad about people." The letters might make you think differently. There were even letters from little children giving their own thoughts. You can't help but get goose bumps when reading some of them.
Not all the letters Lindy received were positive. There were very nasty letters too, and they too are included in the book, but it is the thousands who refused to believe what she was accused of that delights Alana the most.
While many judged Lindy as an uncaring mother at the time, because of her appearances in the media without crying, Valentine hopes they'll see a new side to her now. "She kept every piece of paper. I think that's the act of a grieving mother. We accept now that people grieve differently."
The play received standing ovations while it appeared in the theatres, and Valentine hopes she'll continue to get the same positive response to the book.
Dear Lindy: A Nation Responds to the Loss of Azaria, by Alana Valentine was released on November 1.
Do you remember the case? Did you ever send Lindy a letter? Would you be interested in reading them?