Nana surprises granddaughter with heart-warming gift beyond the grave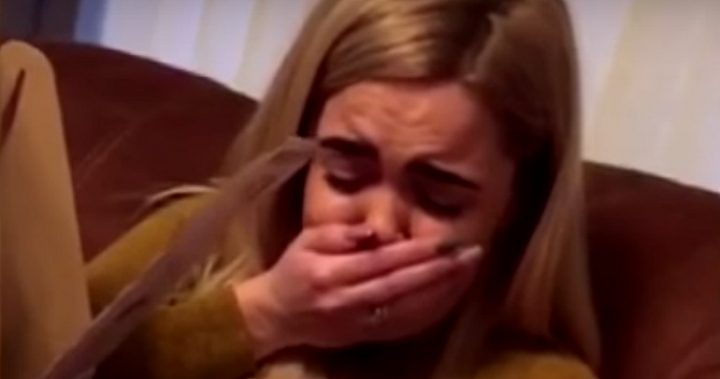 Losing a loved one can be tough and many people struggle with the grieving process when it comes to the death of a close family member.
For 22-year-old Lauren Doyle, she was having a particularly difficult time coming to terms with the loss of her grandmother, Barbara Kinnell. The pair had always had an extremely close bond and Lauren was left heartbroken when Barbara died suddenly at the age of 73.
While some people chose to look through old photos or watch holiday video footage to keep the memory alive, one of Lauren's friends decided to surprise her with a touching gift from beyond the grave. Carlita Pounder presented her pal with a Build-A-Bear that spoke with the voice of Lauren's late-grandmother.
As you may already be aware, Build-A-Bears are custom-made teddies that can be dressed and personalised in an array of different ways. Typically found in shopping centres and toy stores, the factories allow customers to pick a style for their soft animal, dress them and even include a voice recording.
Ad. Article continues below.
In footage that was uploaded online, Lauren can be seen crying in disbelief as she squeezed her new bear and heard the voice of her beloved grandmother. As she opened the box, her friend could be heard on the video telling her to press the bear's hand.
"Just calling to see if you're OK, pet," the bear said in the voice of Barbara. "I'll give you a ring later on. Ta-ra, love. Love you. Bye."
The recording had been taken from a phone message that Barbara left Lauren just weeks before her death. In addition to the tear-jerking voice message, Carlita even presented her with a birth certificate for the bear and named it 'Babbylicious'. It was the cheeky name Lauren always called her grandmother. It was also dressed in a beautiful red outfit to signify Barbara's favourite colour.
Speaking to CBS8 in America, Lauren said she couldn't believe her friend went to the effort she did to make her feel happier.
"It was overwhelming to know someone had done that for me and named a bear after her," she said. "I had no idea what was going on."
Ad. Article continues below.
Filmed in the UK, the clip has quickly gone viral with many people sharing their reaction to the clip online. One person wrote: "I legit started crying. Omg this makes me so happy but so sad at the same time."
Another comment read: "Wish I had a teddy bear with my late mom's voice in it, this was a tear jerker," while a further message read: "Golly, I'm all worked up inside, that was beautiful."
How do you remember someone who has passed away? Were you close to your grandparents? 
---
With Facebook removing news sites from your feeds we ask that you sign up for Starts at 60's emailers here. And to keep us on your wall, join some of our new Facebook groups and clubs:

News Junkies Club – Australia
News Junkies Club – USA 

See news on the change and links to all our other clubs and groups here.