Judi Dench's saucy advice for seniors: Don't give up on sex!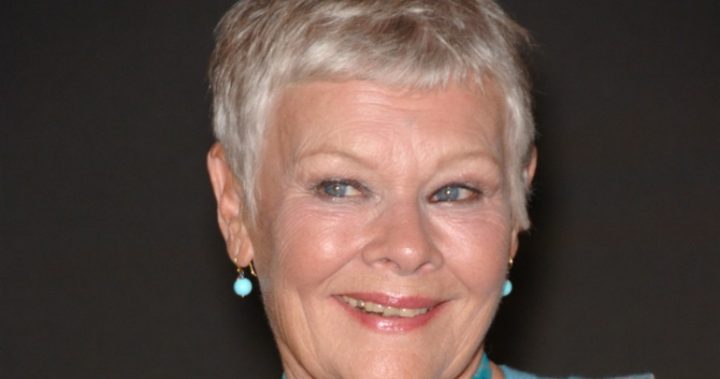 Dame Judi Dench has some advice for her fellow seniors: Don't give up on sex!
The saucy 82-year-old was speaking to Britain's Radio Times about her new film, Victoria and Abdul, when she made the unexpected comments. The film is about the relationship between Queen Victoria, played again by Dench, and a young Indian clerk called Abdul Karim, who becomes the monarch's personal servant, then close friend and confidant. 
In excerpts released from the interview with the Radio Times, Dench said the chemistry between her and Ali Fazal, who plays Abdul, required no acting at all. 
"He's an utterly delightful, charming man," the octogenarian said of her 30-year-old co-star, with whom she appeared arm-in-arm on the red carpet at the Venice Film Festival.
She explained that Queen Victoria's infatuation with the young man showed that romance and intimacy was not only for youngsters. Of her own experiences, she added, "Well, of course you still feel desire. Does that ever go? To the older reader, I'd say 'don't give up'."
Ad. Article continues below.
The Oscar-winning actress even reportedly admitted that she frequented a "naughty knicker shop" in London.
Dench is enjoying a so-called autumn romance with her 'chap' of seven years, the conservationist David Mills. She recently revealed some of their romantic escapades to Good Housekeeping, saying that "one hot night during the summer, we swam and had a glass of champagne in the garden".
But she has no intention of making it official with 74-year-old Mills.
"He's not going to propose. No, no, no, no, no! Let's all just pull ourselves together and be our age," the actress said recently. She was married for 30 years to actor Michael Williams until his death from lung cancer in 2011.
What's your thoughts on sex in your 60s, 70s and 80s – still just as important or now an afterthought?
Ad. Article continues below.