Judi Dench reveals why she'll never marry her 'chap' David Mills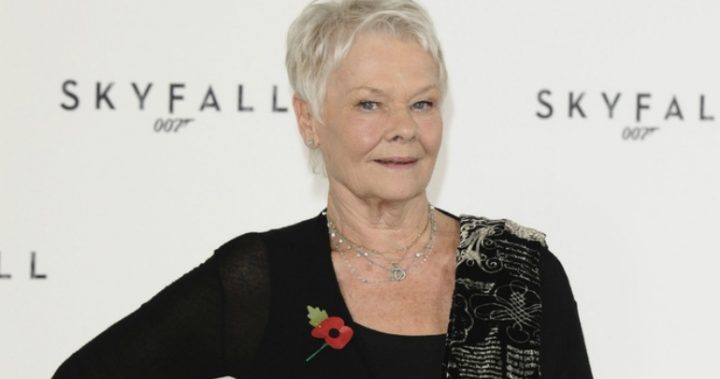 Dame Judi Dench is having a great time with her 'chap', the British conservationist David Mills, but swears they'll never marry because they're too old.
In fact, the award-winning actress had said previously that she never expected to meet another man after her husband of 30 years, actor Michael Williams, died of lung cancer in 2001.
"I have a jolly nice friend now," she will reveal in the latest issue of Britain's Good Housekeeping, adding that she still wasn't sure what to call Mills, who she met seven years ago when he asked her to preside over the opening of a badger enclosure at his zoo. 'Partner' sounded like a dancing term, she said, and she didn't like 'boyfriend' or 'friend' either, so settled on 'chap'.
As for husband? "He's not going to propose. No, no, no, no, no! Let's all just pull ourselves together and be our age," the actress said, according to reports of the Good Housekeeping story, snippets of which have been released to the press.
Mills, a former farmer who founded the British Wildlife Centre 20 years ago, is 74 to Dench's 82. But although the pair have no plan to marry, the actress said that they shared a lot of laughs.
Ad. Article continues below.
"A good sense of humour is the most attractive thing of all," she said.
But the story in Good Housekeeping also covered an issue that is no laughing matter for Dench – her dwindling sight.
She has revealed in the past that she was increasingly reluctant to attend awards events because it was becoming difficult to recognise faces. Now, she said, macular degeneration had robbed her of the ability to read.
"[I'm] dealing with it, getting on with it, doing what I can do. I have to be careful if it's too dark for me to see. I miss steps and things if I'm not told," she told Good Housekeeping, The Times reported. Dench added that she used to be an avid diary-writer, but not any more.  "I can't do any of that," she said. "I'm going to start listening to audio books."
Dench told the media in 2012 that she suffered from macular degeneration, an age-related eye condition that can cause blurriness and in some cases loss of central vision.
The full Good Housekeeping interview will be published on August 30.
Do you think marriage later in life is wise, or is it best to keep things informal?