Jilted step-dad's ultimate burn to ungrateful step-daughter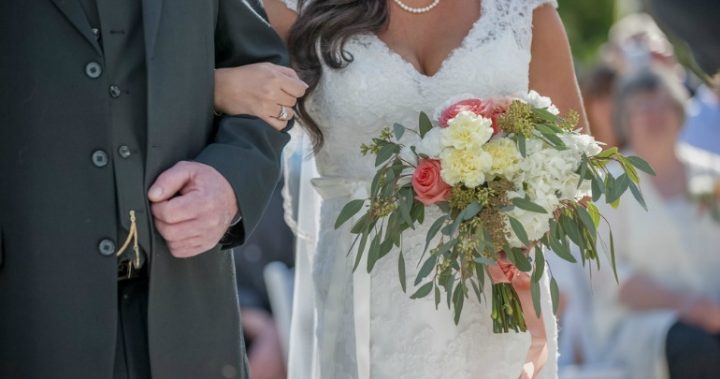 It's still a popular tradition for a dad to give his daughter away on their wedding day.
What happens, though, when there's a step-dad in the picture?
For most brides they's chose the person whose made the biggest impact in their life, the man who's the most important in their lives, be it dad, step-dad or even a brother.
One brides choice, however, upset her step-dad of ten years so much he announced he was no longer paying for the wedding, which resulted in the end of his own relationship with her mother too.
The man shared his experience on Reddit a few years ago explaining in detail how things went down and it's still generating conversation today.
Ad. Article continues below.
He'd paid for her to go to college, bought her a car and was supporting her while she lived with them until her marriage, he said. Yet when her birth father would call into her life from time to time he said she would fawn all over him until he disappeared again, breaking her heart.
Yet it was the events that happened in the lead-up to the wedding that upset him the most. First of all, he found out that the small number of people he'd requested be on the invite list never received an invitation. Then we he saw the invitations he discovered his name wasn't included, but her birth father was. Then he found out that her read dad was going to be the one walking her down the aisle. 
"I don't think I have ever felt so angry and so disrespected. I was shaking. I took a few seconds to gather my composure, because I honestly wasn't sure if I would cry or start throwing punches or both," he wrote.
It was then he said that if the 'real dad' was going to get all the official duties then 'real dad' could pay for it too. He later updated his comments with the news both the bride to be and her mother, his girlfriend, had moved out and their relationship was over.
After his post thousands of people have come out in support of the man, saying he'd absolutely done the right thing.
Ad. Article continues below.
Do you think the step-daughter was being selfish not to include him more or did he just take things the wrong way?