Jelena Dokic: The abuse spiralled out of control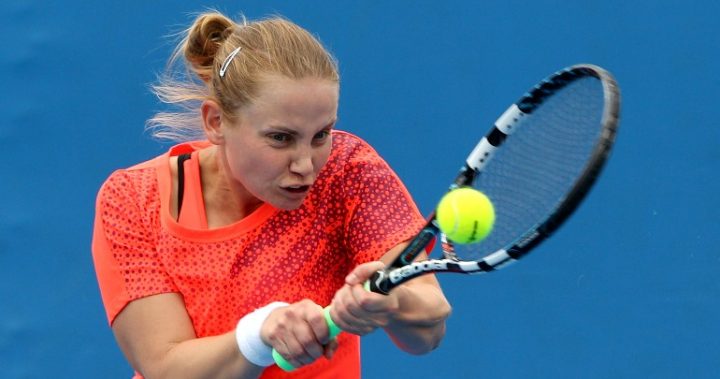 Former tennis star Jelena Dokic, who reached World No 4, has released a book that talks about the abuse she received from her father.
In the book titled Unbreakable she alleges her father whipped her with a leather belt, spat in her face and called her horrible names, sometimes because she either lost a game or had an average training session.
Talking to the Sunday Telegraph Jelena said he beat her badly. "It basically started day one of me playing tennis. It continued on from there. It spiralled out of control," she said, reports The Sunday Telegraph.
"Not just the physical pain but the emotional [pain], that was the one what hurt me the most … when you are 11, 12 years old and hear all those nasty things … that was more difficult for me."
Her father, Damik Dokic who now lives in Servia, was arrested for making the threats and for possessing illegal weapons. He insisted the threats were "a joke" and that the weapons stash found in his home was a "souvenir" from the war in Croatia. The Sunday Telegraph said they had been unable to contact him for a response.
Ad. Article continues below.
"Unbreakable" by Jelena Dokic. It took a lot of guts to write this, and even more to achieve all that she did on a tennis court and in life. Released tomorrow. https://t.co/04ZlkVNs5J

— Darren Cahill (@darren_cahill) November 11, 2017
Jelena has been praised for her bravery in telling her story, and questions are now being raised that if this happened so openly as described, why did no one report it?
What a terrible and extremely sad story Jelena Dokic @dailytelegraph ! Jelena you are a hero !

— Robbie Slater (@RobbieSlater17) November 12, 2017
Ad. Article continues below.
"Someone must have seen it. Why did nobody report it?And what has tennis done to make sure this never happens again?"https://t.co/fiWPfaW1XN

— Jessica Halloran (@JessiHalloran) November 12, 2017
Despite her story Jelena said she doesn't want people to feel sorry for her. 
The book is being released tomorrow. 
Is this something you'd want to read about? Do you remember her career?