James Packer calls Mariah Carey relationship a 'mistake'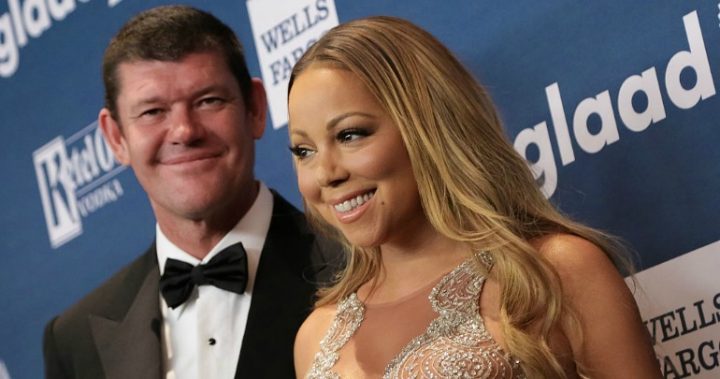 Don't expect James Packer and Mariah Carey to reconcile anytime soon.
The Australian billionaire has spoken out about his failed relationship with the pop diva and told the Weekend Australian it was a "mistake".
"I was at a low point in my personal life," Packer, 50, said in a candid interview with the magazine.
"She was kind, exciting and fun. Mariah is a woman of substance. She is very bright. But it was a mistake for her and a mistake for me."
He went on to explain that he was extremely stressed about his financial status, having racked up about $5 billion in debt across his businesses.
Ad. Article continues below.
"Then a year later I've got China falling apart, the Australian casino businesses missing budgets by big amounts, I've got Mariah breaking up with me and I'm thinking 'f…'."
While most of us have exes we'd like to forget, there's a lot to be said for how much we learn from our failed relationships.
Even if it doesn't work out we can learn everything from resilience and communication to empathy and how we handle betrayal.
Often, it's the relationships that don't work out that teach us the most as we're forced to take a good long hard look at ourselves and reevaluate before starting over.
Some experts are working hard to change the way people feel about failed relationships, pushing for then breakup to be viewed as a happy beginning of something new rather than the end of something bad.
Ad. Article continues below.
"To look at all ended relationships as failures disrespects the joy and growth that many ended relationships gave people, and can give someone a negative and depressing outlook on their lovelife," writes psychologist Jim Davies in Psychology Today.
"This is not to say that there are no failed relationships," he continues.
"Some relationships are just terrible– the worst of which featuring emotional or physical abuse, and others are just generally unhappy. Sure, these can legitimately be thought of as "failed," if you must, but not every ended relationship is so miserable.
"When you refer to someone's ended relationship, think before you call it a failure. Maybe it was good while it lasted.
He says we should focus on the "happy memories" rather than fixating on the bad.
Ad. Article continues below.
Read more: James Packer leaves behind last of 'secretive' religion
Depending on the length of the relationship, whether children were involved and how messy the break up was, pushing aside the bad and only thinking of the good isn't always easy.
But Davies argues that as long as we're learning from these so-called failures we're never really failing.
Read more: Mariah Carey releases breakup song about James Packer
What are your thoughts on this? Do you have regrets about your past relationships? Would you call them a 'mistake'?