Is this extreme decision the best way to deal with warring parents?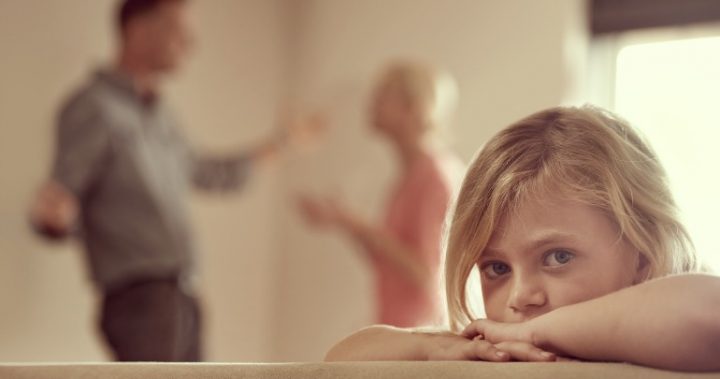 Divorce used to be more straightforward at least, if not more simple. Mum stayed in the house with the kids, while dad kept working, paid child support, and saw the children at weekend – that's how it went, in theory.
These days, though, almost everyone knows someone who's been unfairly treated in a separation or divorce settlement, whether it's a father who's unable to see his children despite having been a doting dad, or a mother who scrapes by every week because her ex avoids paying to help support his own children.
Many people felt that it was men in particular who were unfairly treated by the family courts, which is something former prime minister John Howard attempted to change with the introduction of the Family Law Act in 2006.
The law introduced 'equal shared parental responsibility' to encourage both parents to more equally divide the time their children spent with them, which in theory was to be a boon for fathers who had been previously been permitted only limited access to their children or whose children has been taught to dislike or fear them by their embittered mothers.
One judge has just shown how very seriously this law can be taken, with The Australian reporting an extremely unusual case that ended with the mother almost entirely losing access to her children.
Ad. Article continues below.
The case, called Ralton and Ralton, revolved around a mother who had the vast majority of custody of her son and daughter, and used the time to allegedly turned the pair so violently against their father that the children were hysterical at the thought of being in his company.
In his turn, the tradesman father, who had the right to weekend visits, admitted that he may have been more of a 'rough and tumble' father than the more sensitive mother liked, but said that he made repeated attempts to see his children, only to find that they had been purposely taken to other events on his visitation days.
The court considered the children's right to have a relationship with their father, and made a dramatic finding: the children would live with their father, with no contact with the mother at all for the first six months, other than for a few hours on a birthday and on Christmas Day, which would be supervised.
"Eventually her time with the children would ­increase to two hours a fortnight, supervised at the contact centre, and, provided all went well, in time she would be able to see them every other weekend and during the school holidays, but they will probably never live with her again," The Australian's interesting report explained, with much more detail. 
The judge had decided that although the children would grieve for their mother in the short term, and although they did not have a strong relationship with their father, "living with the mother was a very unhealthy relationship for the children to be developing in".
Ad. Article continues below.
Family law experts told the newspaper that they had seen cases with similarly drastic results – and that the threat of such an outcome was often enough to force parents to cooperate on shared care in ways they may not have previously.
Failing to force parents to cooperate, or risk losing their child, was in the best interests of the children, they said, because of the lifetime emotional impact of being separated from a parent, or being stuck in the middle of divorced but warring parents.
Do you agree with the judge's decision? Do you know someone who's lost access to their children as the result of a separation? Or who've been in financial difficulties due to a lack of child support? Do you think the Family Courts do a good job?