If you have a family, give yourself a pat on the back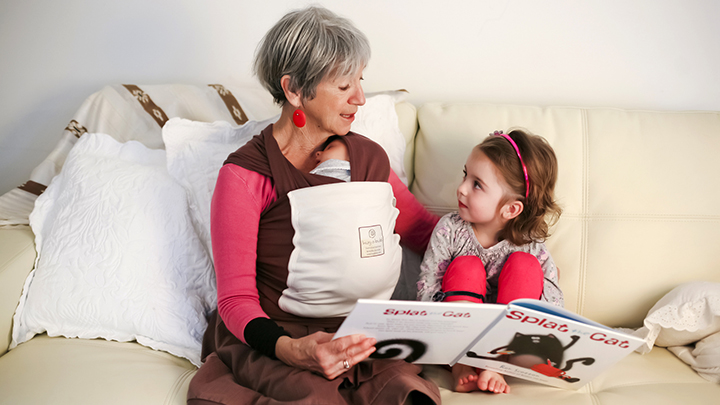 If you have a family, then you deserve a pat on the back, a nice bubble bath and a good glass of wine as researches have found that the pressures of caring for children, parents and working on your career in your 50s have a huge toll on the health of women in their 50s.
According to the Daily Mail, a study from the Institute of Information at the University of London found that women over 55 often take on a disproportionate role in caring for their children and parents. The researchers coined the current generation of women between 55 and 65 as the most "tightly squeezed" generation in modern times.
The researchers used data from the National Child Development Study in the UK which follows the lives of over 17,000 participants. Overall, 65% had a form of regular responsibility for their children, grandchildren or parents and 17% had the responsibility of care for both younger and older generations.
One in five women were found to spend on average over 10 hours a week looking after others and 5% of the women spent more than 35 hours caring for others each week. 42% of grandmothers had the responsibility of the grandchild at least once a week, at about 10 hours of care on average the survey found.
The results are quite alarming – we're all wonderful people that are willing to help out and make sure the family is happy and healthy but at what cost are we being so generous?
Ad. Article continues below.
The researchers found that the women with increased caring responsibilities were "considerably less likely" to have positive words associated with their health. Namely they were less likely to say they, "they often feel full of energy", "their lives are full of opportunity" or "the future looks good".
So over 60 women, you deserve a break. So many of you are so generous to your loved ones and are always thinking about others. But just once this week, you should really do something just for yourself.
How often do you care for your older or younger family generations? Do you feel overwhelmed sometimes? Tell us in the comments below…