I don't have grandkids and I'm not missing out on anything…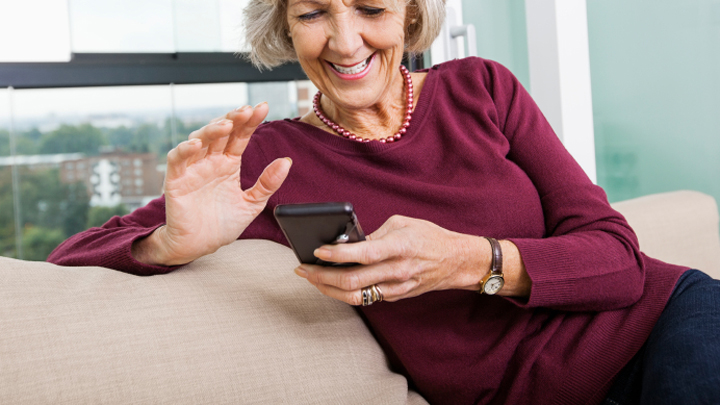 Another week means another lunch with my closest friends. I love them all dearly, we raised our children together within two streets of each other and we've been best friends for decades. However as we've aged our lifestyles have changed and I'm the odd one out.
I looked forward to having grandkids for so many years. I wanted them more than anything else. In fact, on a couple of occasions I actually purchased baby clothes in anticipation for the day that I was a grandmother! However I have not been so lucky.
My son married but divorced two years later. That was 11 years ago now and it's unlikely he'll enjoy being a father in his lifetime. My daughter was looking forward to being a mother and we'd talk about her plans for the day she did have that title. But she and her husband found out they couldn't have children six years ago and have decided to enjoy each others' company instead of seek alternate options.
You see, I wanted grandchildren so badly but the harsh reality is that I'll never have them. Every week when I'm with my friends I spend hours listening to them talk about their grandkids, about the funny things they say, about their achievements and the trials and tribulations of being a hands-on grandparent. I enjoy hearing the stories and I enjoy asking them questions about it all but for so long I felt sorry for myself and it did nothing. So I've taught myself to feel like I'm not missing out on anything.
I can go to big family functions and enjoy young children, I can accompany my friends to support their grandkids and I can invite the many families I know over for dinner but at the end of the night I've taught myself to be glad to be alone again.
Ad. Article continues below.
I've made the conscious decision to enjoy my free time, spend time with my children doing adult things like going on holidays and going to shows instead of spending time babysitting and playing at the beach or in the backyard with them.
I've made the conscious decision to look at grandchildren as something that isn't always desirable. A situation that ties you to one place or one person.
I know this all sounds harsh, but I've had no other option.
Deep down, I know I'm missing out on love, happiness and one of the most special relationships that humans have. But I can't spend my life being miserable and wishing for something that I'll never have. So for now my position is that I don't have grandchildren and I'm not missing out on anything.
Tell me, are you without grandchildren too? Did you want them? How have you dealt with it? Share with us below.