Husband admits starting relationship with ill wife's carer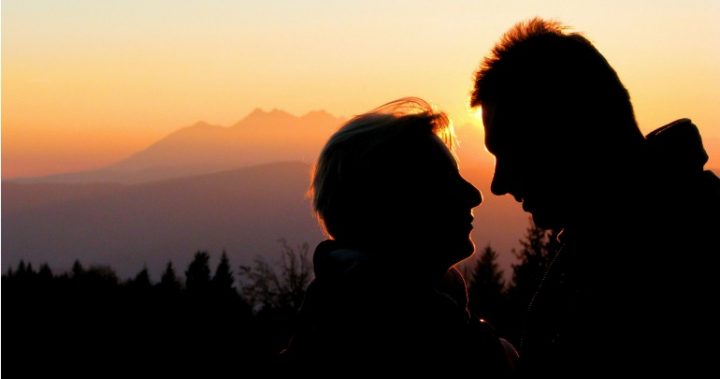 A recent segment on British talk show This Morning has sent shockwaves through the internet, after a husband admitted to starting a relationship with his wife's carer.
Gregg Ormondroyd appeared on the show with his new lover Anne and explained how his beloved wife was left needing 24-hour care following an accident that left her with a major brain injury. The couple had six children together but Gregg admitted to falling in love with the carer who looked after his sick wife.
The tragic incident left the 36-year-old mother unable to communicate and she's still unaware that her husband has found love with her own carer.
During the segment, the couple revealed that Anne had recently moved into the family home where Donna still lives. Anne revealed that she began caring for Donna most days, usually working for 12 hours per shift.
Ad. Article continues below.
Gregg added that it was important for his children that Donna remained at the family home. "It's very important that they still have their mother there," he said. "So that they can go and show her their school work and things like that." The kids are no older than seven years of age.
Host Eamonn Holmes suggested that the pair could have made things easier for their relationship if they decided not to live under the same roof as Donna. He also hinted that it would be more respectful if they didn't continue their relationship in the same home as her. Anne said that Donna would always get the best care at home and that her kids could see her whenever they wanted.
"We accept what other people are saying," Anne said. "But Donna's always going to be better at home where her children are." Gregg added: "I think looking from the outside in, I can see what people are thinking, but in real life it isn't like that. It's a very happy environment."
Anne knew that going into the relationship would be complicated, but made Donna's family aware of the situation before it went public. Gregg said that they didn't want to have to defend their relationship in the public eye, but wanted to explain their side of the story.
Gregg also added that Donna would want "the best for her children" and that she would also want him to be happy. "Your outlook on life changes when you go through something like this," he said.
Ad. Article continues below.
Their story comes after an American woman admitted to cheating on her husband with Alzheimer's disease.
Speaking to the New York Post, that lady had been married to her partner for 24 years and that she decided to start an affair because her husband's personality had changed. She added that she thought cheating and focusing on herself made her a better wife for her husband.
Starts at 60 asked readers what they thought and if cheating was acceptable.
One person asked: "What happened to for better or worse, in sickness and in health?" Another comment read: "Until you walk in her shoes, do not judge. It's a tough path for the carer."
A third messaged added: "Who are we to judge if we have not been through this terrible ordeal. How difficult to live with someone who is only a shell of their former selves and who doesn't even know you, who has to be put in a facility because they are too difficult to care for."
What do you think? Should Gregg and Anne continue their relationship under the same roof as Donna?