How to be a good grandparent and grey nomad at the same time...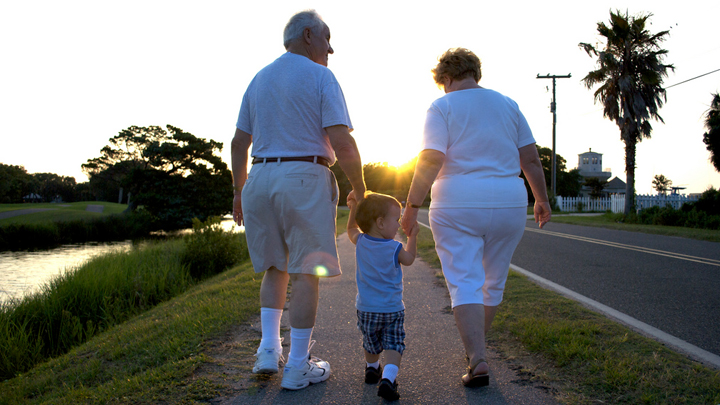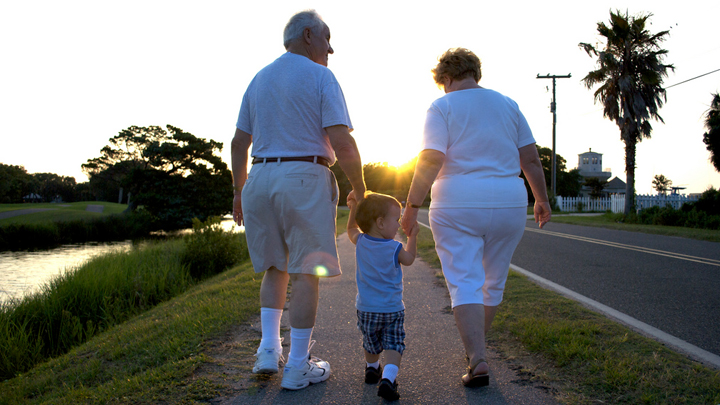 Embarking on the grey nomad dream can be an exciting time. But sometimes, the wonderful joyous feelings are held back because of the kids… how? Because the kids think that you won't be around to help them or to be a big part of your grandchildrens' lives.
It can be difficult to decide whether or not you should enjoy the well-deserved freedom of grey nomading after years of hard work or whether you should remain the "traditional" grandparent who is on call to baby sit, help and look after the family. But as times change and we have increased opportunities to fulfil our dreams and enjoy the world around us, more and more over 60s are going on their once in a lifetime adventures.
So how can you manage your responsibilities to the grandkids and keep enjoying your dream? Luckily there are some great ways to stay connected with the grandkids and continue to be a big part of their life. We spoke to a few well-travelled grey nomads and asked them what they recommend doing.
Ad. Article continues below.
Use technology
There are so many ways of communicating that we can use to stay in touch with our grandchildren and families. Web-based apps like Skype mean that you can video call and have face-to-face contact with your family. Facebook allows you to share your own photos and updates about what you're doing and where you are and you can see your family's updates too. And nothing works as well as email or text for quick updates and touching base.
Maree who has been a grey nomad for three years said, "We Skype our grandkids once a week – normally on a Thursday night. It is great because they can show us what they have done at school or what their dance costumes look like and we still feel apart of things".
Peter said, "I love Facebook because even though I don't comment on things very often I can still see what the kids are up to".
Ad. Article continues below.
Time your visits home well
There are some things we know well in advance. Dates like birthdays, special occasions like anniversaries, family events and Father's and Mother's Day are all things you can prepare for. If you'd like to get back in time for any occasion you can simply plan your travels around it and that way your family will have you there at all of the memorable occasions. Or, if your grandkids play sport, music or dancing, find out when their concerts or finals are so you can make it and they will grow up knowing and loving your support.
Jean told us, "My granddaughter has her final netball games in August each year so we make sure we are always back to see one or two".
Lynnette told us, "I love Father's Day and Mother's Day! I always make sure we are back near the family for both of those occasions as well as Christmas and Easter. It is nice because these are always memorable occasions for the grandkids and us too".
Ad. Article continues below.
Go a little "old school"
It was our only choice growing up, but now receiving a postal letter or even a post card has become somewhat of a novelty. Writing letters puts personality into communications – something that is often lost with digital methods. Send them letters and photos or just a simple post card to stay in touch. Or, for something extra exciting do what Jim does as he tells us below…
Jim said, "I love to find a plant with a small flower or an interesting leaf, dry it out and flatten it and pop it in the envelope with a letter giving the grandkids an update on what I am doing. It excites them to know I'm off adventuring and I think it makes a unique addition to a letter collection".
Ad. Article continues below.
Substitute
If you have to miss an important occasion or can't get in touch with the family for a while (although in this day and age that is unlikely!) you can liaise with your kids to make the grandkids have a special day with your involvement even if you aren't physically there. Treat the family to a dinner with your shout by transferring some money to your kids. Or if it is a birthday that you are missing, organise for your children to take theirs out for the day to buy a present of their choice with the condition that they have to show you on Skype later in the week!
Maree told us, "I love surprising the family with a treat like sending a dinner voucher to a local restaurant to them or transferring some surprise money. I know that the family appreciate me (in one way or another!) even if I'm not there".
Peter said, "I always leave my kids with money for the grandkids birthdays. As I'm on the road I only have limited access to shops and I would much rather the grandies get something they really love".
So how do you stay connected to the grandkids while you're on the road? What little things do you do to make sure you're being a good grandparent? Tell us in the comments below…