How Peter Cupples changed after losing mate Jon English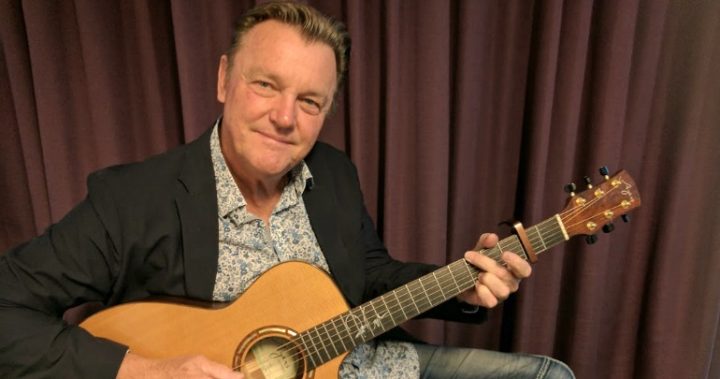 Peter Cupples has certainly had a varied career. As frontman of the 70's band Stylus to sharing the stage with Humphrey for Carols by Candlelight, he's also forged his own solo career, but there were times he was also a footy player and a factory worker.
Speaking to Starts at 60, Cupples shared tales about his early start in music, the Stylus days and the loss of colleague and close mate Jon English.
Cupples first started performing in his brother's band when he was only 12 years old. Based in Gippsland, Victoria they toured the region but had success when they won a local Hoadley's Battle of the Sounds, getting them the change to play at Festival Hall in Melbourne. While they didn't win they did get to noticed by a few agents who encouraged them to make Melbourne a more permanent base. So they did.
Cupples got a job working in a factory making nuts and bolts and he was also drafted to play for the AFL team Footscray, now known as Western Bulldogs. After only one season he gave up the football to concentrate on music, a decision he said was easy.
"I only had one real passion in life, and that's to play music," Peter Cupples said.
Ad. Article continues below.
Over the year the band line-up changed a few times until Stylus was formed. Stylus, named after the record player needle, started touring and releasing albums. A few years on they were signed with a US label.
"We became the first white band to sign with Motown Records. That was met with some displeasure among the hardened Motown people."
Although Stylus had a number of hits, including their cover of 'Summer Breeze', plus 'World of Make Believe' and 'So Much Love'. After two albums through Motown the band grew tired of touring and travelling the band split into two.  "It just kind of dissipated. We never officially split up."
Ad. Article continues below.
Cupples then started writing solo songs and had his own success in the top 20. That lead to regular performances on variety shows like Hey Hey It's Saturday and the Don Lane Show.
"Steve Vizard nearly had me on every week, Midday Show wanted me on every week."
He also spent 15 years of Carols By Candlelight at the Myer Music Bowl, for part of it headlining the children's segment.
"I did about eight years of dancing with Humphrey.
It was during that time he first met Jon English, in the 'bowels of Channel 9'. With English there filming All Together Now and Cupples making regular appearances they often had time to catch up.
Ad. Article continues below.
"We often sit and have a chat and a cup of coffee."
But it was when Simon Gallahar offered Cupples to take over his role in the live theatre production of The Pirates of Penzance for the 1996 New Zealand tour that Cupples and English got to work together.
 "Jon and I got on like a house on fire. It was so much fun doing it with him."
Ad. Article continues below.
The pair had taken their guitars with them so they decided to do a special show for the cast and crew at the local hotel. Titled 'Cupples and English Uncorked' they had so much fun they continued it on their return to Australia, sometimes with a small band, other times just the two of them.
They had just spent two weeks touring in March 2016 when Cupples recalled going in to wake English for breakfast. English said he wasn't feeling great so he stayed in bed. He needed painkillers to get through but he still went on stage that night, although he was in a lot of pain, Cupples recalled.
It was later English found out he'd had four broken ribs and a punctured lung. During surgery an aneurism was discovered so he was moved to another hospital for another operation.
"He was all chirpy and ready for the next op. The next morning I get a call, he didn't make the operation." 
Ad. Article continues below.
English was only 66. Cupples said the loss last year had made him reassess his life, as well as question his own mortality.
It's a thought process that is obvious in Cupples latest album titled Observations which covers topics such as bullying, mental health, refugees and climate change, an example he shares in this video below.
"It's almost a concept album."
But it's not only his own work Cupples is focuses on now.
Ad. Article continues below.
Stylus too is back. The new-look band still has the old 70s feel, and has been back in the studio to record, currently working on new song number two. If you are keen to hear their latest work look for them on iTunes but watch out for tour dates, as they are also hitting the road.
What do you remember Peter Cupples for the most?