Has this new funeral trend taken it too far?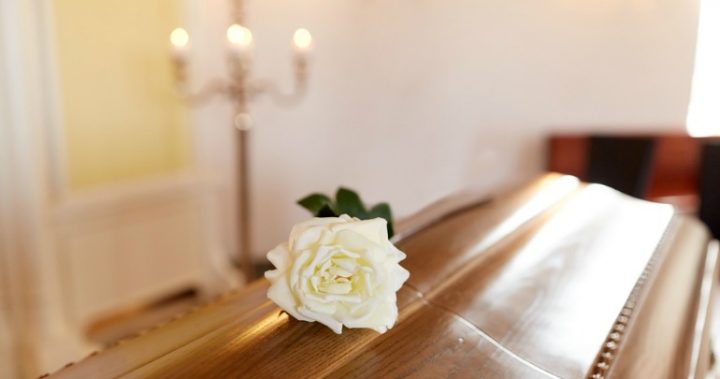 There's lots of ways you can hold a funeral.
First there the options of burial or cremation. Then there's the option of a church or chapel for the service. Now you can add to the list  a drive-through.
A funeral parlour in Japan has started a drive-through service where you can attend a funeral without even getting out of the car. 
In the country it is traditional to offer incense, and mourners are still able to do this through their car windows, with the proceedings watched via screens by those who are hosting the service. 
The idea came about because of the rapidly ageing population, meaning going to a funeral to send off a loved one can often be tricky logistically.  The company behind the idea said it helped those who had difficulties getting out of the car, for example, but also cuts down on time, which also saves on costs.
Ad. Article continues below.
The time for a funeral service varies. Typically they last for around an hour but smaller services can taken less than half of that time. Religious beliefs and traditions can increase the time of the service, taking up to two hours, increasing the costs. 
While some may think the idea of a drive-through service is disrespectful, it follows a trend of people attending a funeral by watching on a video broadcast like Skype, or watching via Livestream on social media. It's a concept already used in many parts of the world to help those who are unable to travel to the service, such as those who live overseas. It's a service quite often offered by the funeral parlour themselves, or done by a mourner who is attending the funeral themselves.
Do you think a drive-through option is a smart idea or disrespectful of those departed?