Grandparent baby showers on the rise - but are they a good idea?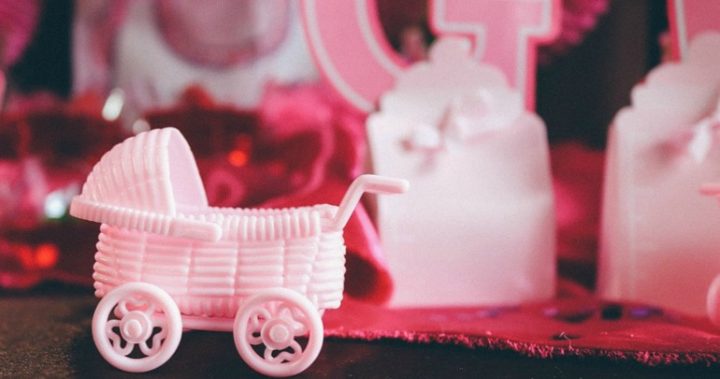 A baby shower is an important part of many expectant mothers' pregnancies, celebrating their final few months before welcoming their child into the world.
But what was once a tradition just for mums, is now spreading to include grandparents, too. So, do you think it's a good idea?
The showers, often called 'grandma showers' or 'grandbaby showers', have been on the rise in recent years, as the friends of first-time grandmas plan parties to celebrate their upcoming transition. With cakes, balloons, drinks and all the usual traditions of a normal baby shower, they're causing a fair bit of controversy.
While many expectant mums support the new trend, others have claimed they're stealing the limelight from the pregnant mums themselves, with some even calling them "tacky". Etiquette expert Judith Martin, also known as Miss Manners, spoke out against them in 2010 and branded them a 'gift grab' at the time.
She added: "Baby showers are intended to be for friends who are actually having babies." However, other etiquette experts have supported them, and even predicted they're here to stay.
Ad. Article continues below.
There are certain times a 'grandma shower' may be deemed more appropriate, for example, if the grandparents will be taking on a key role in the child's care. International etiquette expert Jacqueline Whitmore told HuffPost previously: "You can't expect a mother to constantly move her crib over to Grandma's house, so practical gifts the grandmother might use would be a crib, car seat, stroller, books, wipes or bottles."
While making the decision to throw a shower for a friend, experts have warned it's important to consult with the mother first – and perhaps invite her along, too. Etiquette consultant Diane Gottsman, owner of The Protocol School of Texas, told grandparents.com: "Whoever plans the shower should get her input on what she would like to have at Grandma's house when she and the baby come to visit."
Another bone of contention may be the need to buy gifts, especially if some of the guests don't agree with the decision. Gottsman suggested one option to avoid it may be to make the shower gift-free and more of a gathering among friends.
The new celebrations aren't necessarily restricted to just grandmothers and some may invite a granddad-to-be to get involved too, celebrating the couple, as expectant grandparents together.
What do you think? Would you want to have a grandparent shower?
Ad. Article continues below.
With Facebook removing news sites from your feeds we ask that you sign up for Starts at 60's emailers here. And to keep us on your wall, join some of our new Facebook groups and clubs:

News Junkies Club – Australia
News Junkies Club – USA 

See news on the change and links to all our other clubs and groups here.