Grandchildren unimpressed by Baby Boomers, study finds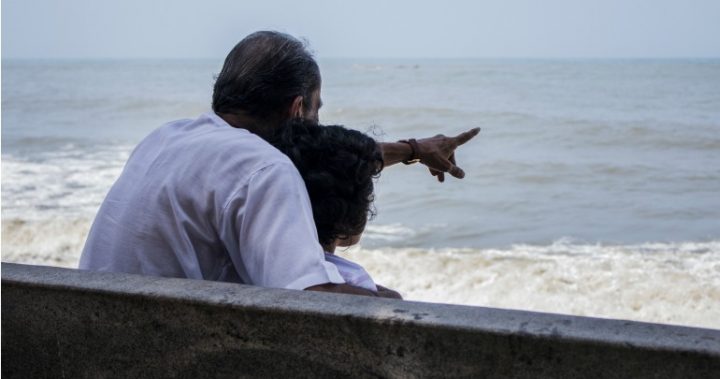 As thousands of children across the country start school for the very first time tomorrow, a new study from the United Kingdom has suggested that children have very little interest in the lives of their own grandparents.
In fact, the research by McCarthy & Stone revealed that 48 per cent of the 1,000 children surveyed have never asked their grandparents about their proudest achievements. Chichester.co.uk said that a further 41 per cent said they weren't aware of any special talents their grandparents had and didn't know of any of their particular skills. Alarmingly, 42 per cent of children under the age of nine admitted that they didn't know what their grandparents even did before they retired.
According to the Australian Government's Australian Institute of Family Studies, the role of grandparents has changed dramatically over the past 20 years. While there's no denying that grandparents have always played a vital role in the lives of their grandchildren, it suggests that grandparents have become the major care providers of young kids.
Because more parents are in the workforce than ever before, it's up to mainly grandmothers to provide child care to babies, toddlers and preschool children. It also suggests that grandparents are more active when it comes to picking children up from school and caring for them during school holidays.
With grandparents spending so much time with their grandchildren, it raises a question of why so many kids know so little about their own nana and poppy. Is it up to grandparents to wait for their grandbabies to ask questions, or should they willingly be giving children the information?
Ad. Article continues below.
A recent campaign in Australia has highlighted this issue and has encouraged children to ditch technology and ask their grandparents questions. The new 'Ask Gran Not Google' initiative has been rolled out in numerous schools across Queensland, with more to follow.
Speaking of the new program on a recent episode of Sunrise, grandmother Lynda Craig suggested that over-60s has plenty of useful information that they could pass down to their grandchildren. "There's just so much on offer for older people to tell children about," she explained.
"You know, there's just generational things that they're never going to be able to learn on Google."
Ad. Article continues below.
She added that grandparents have the ability to make information more familiar and relatable, while Google and other search engines can be quite blunt in their approach. It comes as the McCarthy & Stone research suggested that just 20 per cent of kids find their grandparents to be inspirational, with 43 per cent stating that they look up to their mother more.
What do you think of the findings? Do you think they reflect your own grandchildren? How do you tell your grandkids about your life?
---
With Facebook removing news sites from your feeds we ask that you sign up for Starts at 60's emailers here. And to keep us on your wall, join some of our new Facebook groups and clubs:

News Junkies Club – Australia
News Junkies Club – USA 

See news on the change and links to all our other clubs and groups here.</