Glenn Close reveals her sexy sides, good and bad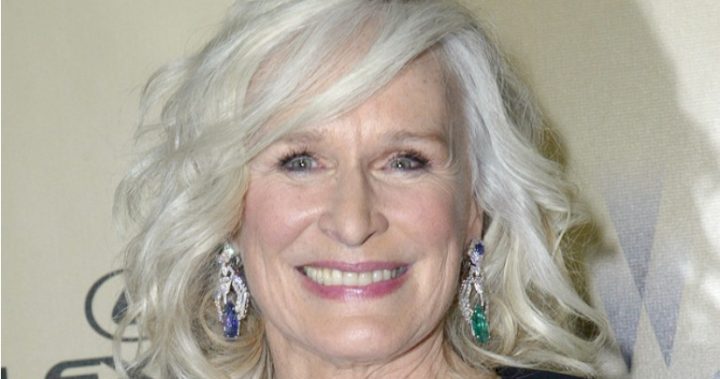 Glenn Close is not afraid to talk about sex.
After all, her latest movie The Wife, is about marital secrets and sacrifice, and sex for those over the age of 60.
"I think people don't realise that you keep your sexuality up until you die," Close told The Guardian. 
And this 70-year-old certainly showed her sexy side on the red carpet in Toronto, for the premiere of the movie. Wearing a fitted black gown with a fishtail train she  looked every part the Hollywood bombshell beauty.
Ad. Article continues below.
On the red carpet she talked about getting older, admitting she's getting better with age. "It's kind of ironic, because we're at the peak of our power," Close told Hollywood Reporter, on the topic about Hollywood and ageism. 
In The Wife Close plays a stoic wife repressing a secret, and her performance movie is getting rave reviews, with Indiewire describing her as exquisite.
Close also admitted that being a strong successful woman was also hard when it comes to relationships in real life.
Married three times, with another failed engagement and another long-time partner she never married, the Fatal Attraction star shed some light on why some of those marriages might not have gone the distance.
"I don't think the male ego is necessarily conducive to having a really successful and recognisable partner. I think it can be hard and I now accept that!" she told The Guardian.
Ad. Article continues below.
She also revealed a time when being a strong woman costs her a part in a movie, during the casting process, but she kept her dignity.
"I was asked to come in and read with an actor who was huge at the time and I walked in and there was a bed. I had the pages with me, but he didn't know any of his lines and didn't have them with him. So it was horrible.
"I realised afterwards that it was like putting a dog in with a bitch to see if he wanted to jump on her. If I had just forgotten the lines and worked at seducing him then I probably would have gotten the part."
Are you a fan of Glenn Close? What's your favourite of her movies?