Father in despair as kids refuse to accept new stepmother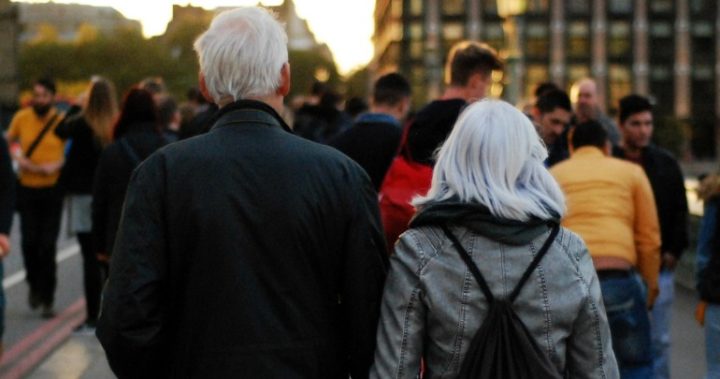 When a relationship breaks down it can have devastating effects on all family members involved. The feelings of stress, guilt and betrayal can further be heightened when a new spouse comes onto the scene.
Writing to the Denver Post's Ask Amy advice column, one dad has pleaded for advice after his new marriage damaged the relationship between him and his son.
In an open letter to the site, the father of two adult children explained that when his 25-year-marriage ended six years ago his kids took it hard. Now remarried, he explains that his children refuse to have anything to do with their new stepmother because they suspect she is the reason their parents broke up.
"I accepted that my adult children would have nothing to do with the woman who is now my wife — not even allowing her to share dinners out with them," he wrote.
He said he still visits his children, albeit without his new wife, which makes her feel "rejected" and hurt. Lately he has noticed a change in his son's attitude toward him, "For the last six months, however, my 30-year-old son (who lives out of state) stopped communicating with me entirely. He made weak excuses during his recent trip home that he was too busy for him and his live-in girlfriend to meet me (and me alone), for dinner."
Ad. Article continues below.
He said the breakdown in the relationship will "devastate [him] until it is rectified."
Amy's reply detailed various ways father could mend the relationship with his son, one being to take it slow and send his son personal updates periodically and telling him he misses him. She was also quick to note that the children are probably torn by a loyalty to their mother, who may be making it harder for them to accept the new partner behind the scenes.
The column also said to apologise to all involved in the marriage breakdown: "If you have something to apologise for, then apologise and offer to talk. If you created extra-sadness for your ex-wife by leaping into your current relationship quickly, then you should acknowledge and apologise to your ex, also."
It also went on to say the father should negotiate over the fact he is now married and that the children must eventually let his new wife accompany him into their lives.
Can you relate to this fathers story? Have you managed to come out the other side or have you lost some important relationships?
Ad. Article continues below.
Read More: Facebook changes are coming – what it means for you, and for Starts at 60
With Facebook removing news sites from your feeds we ask that you sign up for Starts at 60's emailers here. And to keep us on your wall, join some of our new Facebook groups and clubs:

News Junkies Club – Australia
News Junkies Club – USA 

See news on the change and links to all our other clubs and groups here.