How to deal with a marriage break-up later in life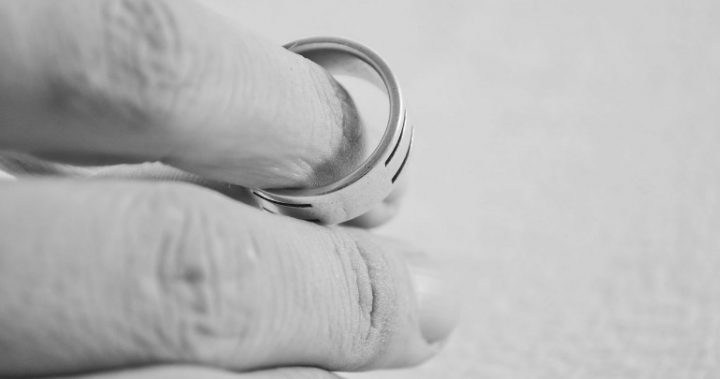 Different stages on life face different challenges and this rule of thumb can be applied to baby boomer separations.
Baby Boomers who separate have the help and hinderance of their adult children.
Here I explore the challenges of separating when you have independent adult children:
Read more: The things you need to know if you change your relationship status.
I was recently approached by a peer who said "you wouldn't believe it! My 75-year-old parents are separating!" He continued to say "you would have thought that they could put up with each other a bit longer!"
Ad. Article continues below.
Interestingly and unbeknown to the adult children, their parents may have been tolerating each other for decades. As they approached or reached their 75th birthdays, they decided to live life apart. They, more than likely, realised that there is a limited time left to live and they wanted to do it happily apart rather than unhappily together; that there is more to life than just tolerating each other.
Just like all separating individuals, the desire for independence and a sense of freedom are strong and the challenge of understanding what to do or how to proceed remains.
Read more: Grandparents' rights: How to deal with your kid's divorce.
What stumped the family was the financial burden that living apart creates for each of them. The separating parents had a modest asset pool which would have seen them grow even older comfortably together. The son was concerned that with splitting the finances, each parent would be financially strained.
If you note in this situation, and many others just like it, the adult children have a clear voice and opinion, and they aren't afraid of sharing it. Baby boomers separating need to be mindful not to involve the adult children in the decisions or decision-making process. It can cause unnecessary stress and tensions in the family which weren't previously present. Just as the adult children were shielded from the parents' unhappy marriage, these adult children should be left out of the potentially messy separation and ensuing financial negotiations.
Ad. Article continues below.
While it is lovely that the adult children are happy to act as mediators in the distribution of assets and assist in relocating their parents or helping to coordinate the sale of the family home, it is wise to involve a professional, neutral mediator. By keeping the mediation, disagreements and added stress out of the immediate family, it will make the future family gatherings with both Baby Boomer parents more enjoyable.
Suggestions when separating
To remember, upon separation, the need to update your Last Will
Contact Centrelink. It may be able to assist with financial assistance or offer relevant subsidies
The Divorce Answered Budget Tool can help to balance the incomings and outgoings
The Family Law Court website has an asset balance sheet which you can download to assist in the division of assets. Look under "forms and fees"
Do engage a mediator to assist in agreements and finalising the division of assets
Try to remain respectful at all times and open to discussions and negotiations about settlement
While it is wonderful that your independent adult child wants to help, encourage them to be the impartial to the 'adult' decisions of the separation.
The decisions that you and your child's other parent make are yours alone. This is your life to live – live it the way that you want to and in a way that makes you happy!
Have you had to make decisions later in life you children weren't happy with? How did you deal with it?