'Dead nana's ring': Drysdale upset at getting heirloom instead of new ring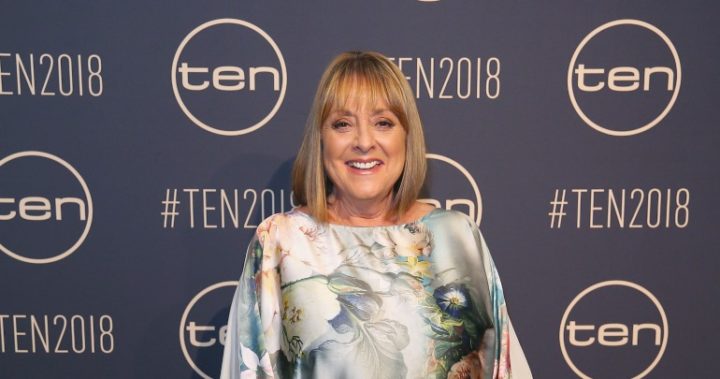 Family heirlooms are often treasured items lovingly handed down from generation to generation, but it seems not everyone appreciates the history and love behind them. 
Studio 10 host Denise Drysdale has revealed that she was left disappointed after her husband gave her his "dead nana's wedding ring" rather than a brand new diamond when he proposed. 
"I didn't even get an engagement ring," Drysdale told her co-hosts on Monday's show. 
"I got dead nanas wedding ring, that's all I got, and a carving set for the first anniversary … and you wonder why I'm not interested in marriage."
Ad. Article continues below.
Denise is still super salty about her wedding ring & first-anniversary gift. ???? #Studio10 pic.twitter.com/fOHlbMexmV

— Studio 10 (@Studio10au) February 25, 2018
The topic of family heirlooms has cropped up a fair bit lately, and while some love the idea of passing on their sentimental possessions to their children, the children, unfortunately, don't always appreciate it. 
One grandmother found this out the hard way after her beloved engagement ring was rejected by her son and soon-to-be daughter-in-law. 
Writing to the Washington Post's Ask Amy advice column, the grandmother asked for advice on how to get the ring back after the young woman failed to return it.
Ad. Article continues below.
"When my son told me they were getting engaged, I said that I would love it if they would accept the engagement ring that I received from my grandfather when I was 18. My grandfather gave me a diamond, which I put in a setting. I wore that ring for 29 years," she wrote.
However, when the young couple officially announced their engagement, the future daughter-in-law was wearing a different ring.
"I asked my son why he didn't give her my ring. He said that she simply wanted her own."
While she was willing to let it go in the hopes the girl would enjoy wearing the ring on one of her other fingers, the grandmother noticed over time that the cherished diamond never left the box.
She now wants it back so she can give it to her grand-daughter – hoping she will appreciate the treasured ring instead. 
Ad. Article continues below.
How would you feel if you found out your family heirloom was not appreciated? Would you ask for it back? Do you have any family heirlooms?
With Facebook removing news sites from your feeds we ask that you sign up for Starts at 60's emailers here. And to keep us on your wall, join some of our new Facebook groups and clubs:

News Junkies Club – Australia
News Junkies Club – USA 

See news on the change and links to all our other clubs and groups here.