Couple creates extra-special role for grandmas on wedding day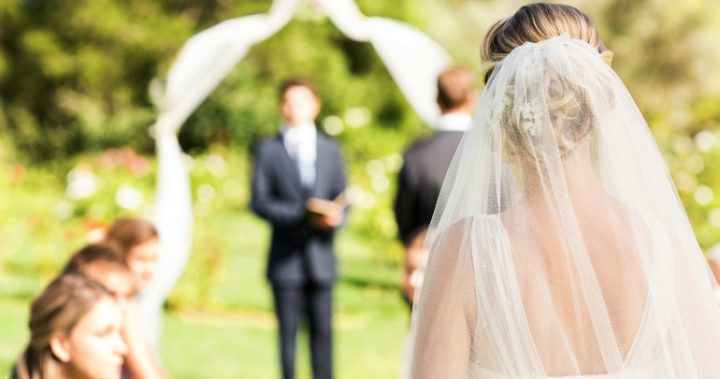 For many grandmas, it's a dream just to be present at their grandkid's wedding day and watch from afar. But two nanas from San Francisco got more than they bargained for when their granddaughter decided to create a very special role for them on her big day.
When Lucy Schanzer married her husband she knew she wanted her beloved grandmothers to be close by, Arkansas Online reports. Rather than just seating them in the front of the aisle with the rest of her family though, Lucy decided to forgo the traditional flower girl and give the role to her two grandmas instead.
Lucy and her grandmas, Nancy Rutchik and Flossie Pack, kept the idea a secret until the day of the wedding, surprising guests with the special moment.
Nancy and Flossie walked down the aisle to the 'I Love Lucy' theme song, an ode to their granddaughter, and had the crowd in stitches with their enthusiastic scattering of rose petals.
"When they saw us, they started laughing," said Nancy told Arkansas Online. "Then they had whistle calls and they called our names and 'Go girl!' We broke up the wedding. It was really a fun thing."
Ad. Article continues below.
The idea echoes an increasing trend of grandparents taking on a more prominent role in their grandkids' weddings, with San Francisco wedding and event planner Alicia Falango saying about 30 per cent of couples include their grandparents in the big day. While traditionally grandparents were given front row seats for the ceremony or thanked in speeches later in the night, more grandkids are starting to see older relatives as a blessing and take a more active role in their lives.
Grandparents have increasingly taken on bigger roles in their grandkids lives over the past 30 years, with many actively helping to raise the children, or being a key part of after-school care and support.
An Australian Government report found that grandparents, mostly grandmothers, "are the major providers of child care for preschool children, particularly for babies and toddlers, when both their parents are in the workforce".
Spending so much time together at a young age helps forge a strong bond between grandparent and grandchild. More recent studies have found children who spend significant amounts of time with their grandparents are less likely to be ageist, prejudice or discriminative against older people.
These strong family ties also carry on into the child's adult years, where the grandparents continue to play an active role in their lives — and for some lucky grandmas, even get a starring role in their wedding!
Would you want to do something like this at your grandkids' weddings? How much time do you spend with your grandkids?