Couple prove love conquers all when they finally tie the knot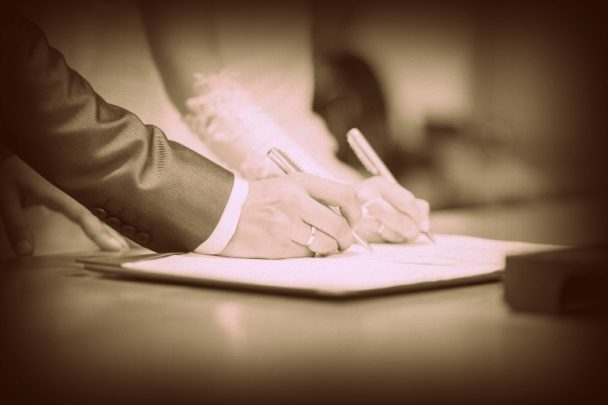 When Helen Andre met Davy Moakes it was love at first sight, yet when the pair presented to Helen's parents for their seal of approval on their wedding they didn't get it. Rather than upset her parents, Helen and Davy called the whole affair off. That was 65 years ago.
While much has changed in that time, it seems the love Helen and Davy have for each other has not, and the couple finally tied the knot.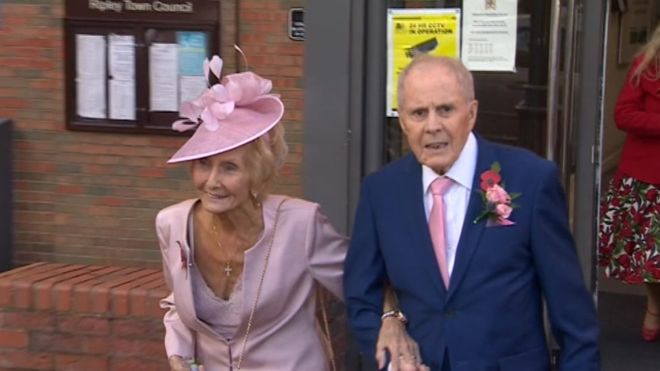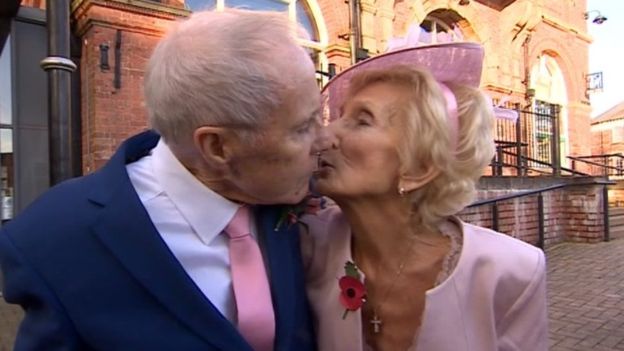 Davy, now 86, and his bride Helen, 82, first fell in love at art college in 1951. However, Helen's parents had concerns that Davy wouldn't be able to provide for his family if he followed his career path as an artist and refused to give the couple their blessing.
Ad. Article continues below.
Helen has been married and widowed three times, while Davy lost two spouses of his own.
Yet, when the pair reconnected (thanks to Helen's daughter and that thing you all love — social media) the flame was reignited.
Helen and Davy had a quiet ceremony at the registry office in Ripley, Derbyshire. Helen's three children and the couple's close friends were all in attendance.
"I couldn't be happier, all my dreams have come true," an elated Helen told the Daily Mail.
"When I was 19 and my mother and father stopped me marrying him I was heartbroken and I never stopped loving him…
"I have loved Davy my whole life. Now I've got him I'm enjoying every minute of it. I feel like a teenage again, really it's like nothing has changed."
Have you met and/or married the love of your life? Is there a loved one from your past you still think about fondly today?