Brave mum helped family with their grief from beyond the grave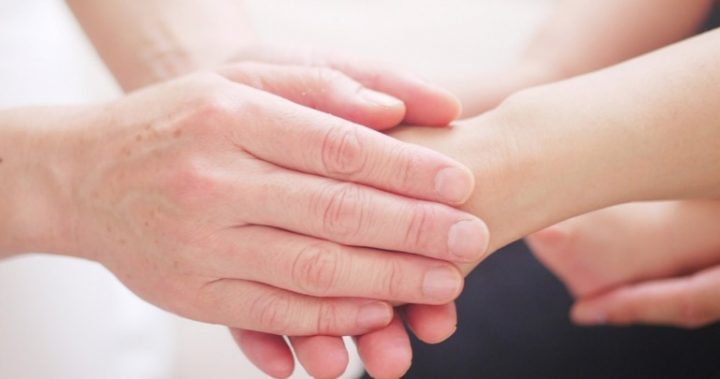 An inspirational cancer sufferer ensured she was there to help her family come to terms with their grief following her death, by leaving them surprises from beyond the grave.
Mum-of-four Karon Peters, 52, tragically passed away in 2015 after a brave battle with cancer, but she ensured her memory lived on by planning some amazing gifts for her loved ones.
From a skydiving trip for her neighbour Ali, to a Malta getaway for her childhood friend Hannah and a huge party for her husband Phil, 64, she made sure all her nearest and dearest had a helping hand as they came to terms with their grief, the Daily Mirror reports.
Karon allowed a TV crew to film her final months for Sky One's new TV show My Wonderful Life, which is narrated by actress Julie Walters.
Ad. Article continues below.
Unfortunately, she became too ill to continue filming, and was unable to record her final message for her husband. Instead, the crew reportedly compiled all the things she had said about him into a video.
Read more: Nana surprises granddaughter with heart-warming gift beyond the grave
"When I first watched the rough edit it was difficult," he told the site. "I've watched it three or four times since – each time I feel more connected.
"It's a permanent reminder of her. I put it on and I can hear Karon's voice in my head telling me what to do. She was always the decision maker – I hope she's happy with the ones I'm making."
Her loving husband recalled her fighting spirit, ever since getting breast cancer in 2011, and said she refused to be known as a cancer victim, but instead "Karon, who had cancer". In fact, describing the party she organised for him, he joked she had even allowed the grandkids to "run around and jump on the coffin" if they wanted.
Ad. Article continues below.
Read more: Wife cheekily pranks husband from beyond the grave
Karon's story is told as part of the four-part series, and describing it in a synopsis, Sky One says: "Produced over three years and narrated by Julie Walters, this uplifting new series features individuals with life-limiting conditions who record messages and arrange surprises for their loved ones, to be delivered after they have gone."
In strong parallels to hit movie PS I Love You, it features footage of the relatives as they battle illness, while ensuring they help their families once they're gone.
My Wonderful Life airs on Sky One and NOW TV, on Thursdays at 9pm. Karon's episode is on next week.
Would you consider doing something like this for your relatives?