Barry Dennen, ex of Barbra Streisand, dies age 79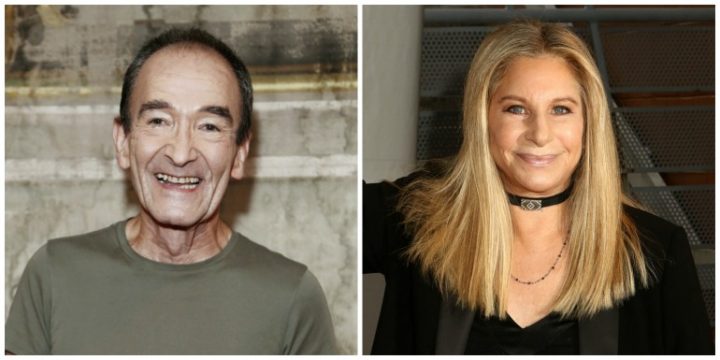 Entertainer and author Barry Dennen died on Tuesday at the age of 79. He'd been in hospice care following a fall in June, where he suffered a brain injury.
He was perhaps best known for his portrayal of Pontius Pilate in both the original Broadway production, and the Universal movie of Jesus Christ Superstar, but he also had the role of the master of ceremonies in the London version of Cabaret in 1968.
We're saddened by the passing of #BarryDennen, the original West End Emcee in CABARET. A great talent and, by all accounts, a lovely man. pic.twitter.com/FsTVkl60H0

— Tams-Witmark (@tams_witmark) September 26, 2017
However many more would know him as the man who helped Barbra Streisand rise to fame. The pair were dating in their younger years and he is credited as being responsible for devising and directing her historic nightclub debut act in the 60s. 
Ad. Article continues below.
Dennen also wrote a book titled 'My Life With Barbra, A Love Story'. The blurb for the book reads: 
In the early 1960's, Barry Dennen was part of a group of aspiring actors and actresses in New York City. Following a chance meeting, he fell in love and for a while, shared his life (and an apartment) with a girl whose voice would eventually make her a living legend. In his book, My Life With Barbra: A Love Story, Barry lovingly recounts his early life with Barbra Streisand, and his role in creating her very first cabaret act. One of the few books about her early life written by someone who was actually there, this is a must-have for Barbra and Barry fans alike. Contains never-before-published photos and sketches. Published in 1997 by Prometheus Books.
Denne later came out as being gay.
X
The same chap in Jesus Christ Superstar is the same actor who joins Jack and Ullman in the office in the Shining. 🙂

Barry Dennen pic.twitter.com/4GL1RU1OvD

— Charlie O'Malley♬ (@charliebadger99) September 16, 2017
Ad. Article continues below.
He had small roles in movies The Shining, Fiddler On The Roof, Trading Places, Superman III and The Titanic, and on television in Tales from the Darkside, and Batman, but was also a voice of many animated shows, including The Dark Crystal, DuckTales, Avatar: The Last Airbender, Star Wars: The Clone Wars and Batman, The Animated Series. His voice also features in video games, including Metal Gear Solid 2: Sons of Liberty. 
Barry Dennen e Jack Nicholson em O Iluminado (The Shining, 1980). pic.twitter.com/EJtd47IoBM

— Mem. Cinematográfica (@diegofaistauer) September 26, 2017
In his final years Dennen continued to write screenplay before his accident.