Awesome school holiday grandparents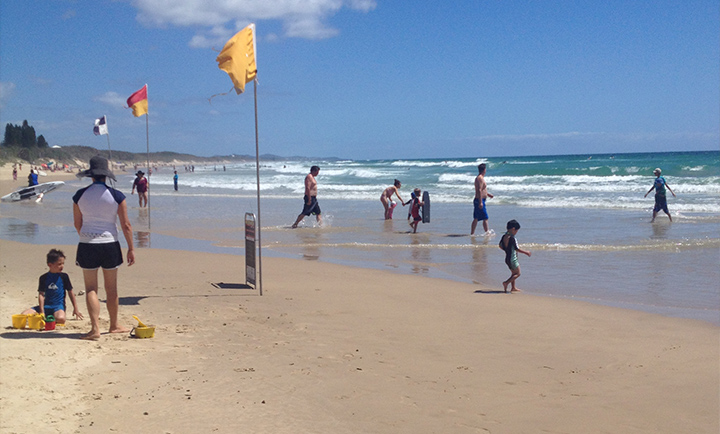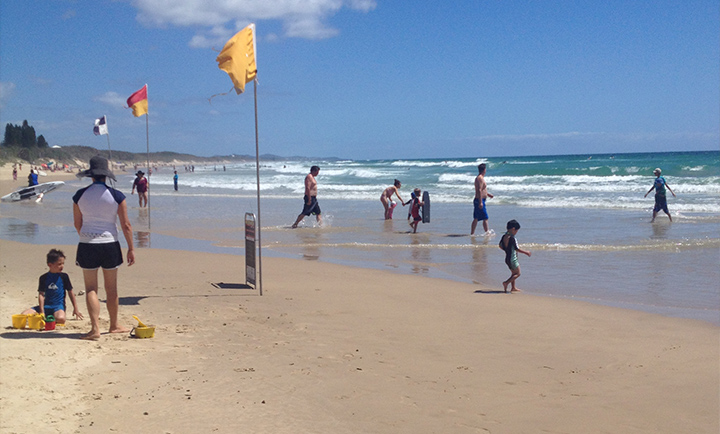 I have to give credit where credit is due… my parents, 67 and 64 are awesome "school holiday" grandparents.  It hasn't always been the case.  At first they were timid grandparents, rather stunned by the work involved in little children, but as the kids in our family have gotten older, they have really come into their element, and today I want to reflect on what it is that makes them awesome school holiday grandparents.  You might find there are some tips you can borrow from their learnings, or perhaps you can share some of your own.
A few years ago my Dad seemed to work out the true meaning of grandparenting to him.  In fact he proudly tells us, his now grown up kids, that the key to his success as a grandparent lies in his recognition that he has just 12 years to work magic with every single grandchild to make them think he is "awesome".  And he has done it so well.
In fact he says "If we work very hard to be "awesome" in their eyes while they are young, impressionable and keen to enjoy our attention, then when we get a little older, a little less able and a little less exciting, they'll draw on all those memories of fun and want to bring us some… coming to visit us and telling us their stories as we get older."  He says that no 13+ year old chooses to visit a grandparent that they don't already have a firmly built bond with.  And deep down I agree.
Ad. Article continues below.
With all his Australian-based grandchildren over school age now, the school holidays have over recent years come strongly into focus as the best time for him and my stepmum to slide into their element and schedule in a little bit of awesomeness.
They put their hands up in the lead up to the school holidays to try and find a four day period that all the grandkids (six kids from two families aged from 6-14) can go away with them to the beach and enjoy the fun routines they have put into place that make their school holidays special, memorable and exciting.
But what makes their grandparenting so awesome during these days… I'm going to tell you from an observers point of view:
1.    They organise something similar every single school holidays. 
This allows the kids to feel a structure or rhythm in going away with Nanny and Poppo, to look forward to it, and to remember it as something they "do".  They talk about it, plan for it and get excited about it.  This alone has made their school holidays very special.
Ad. Article continues below.
2.    They bring together all the cousins and make them feel closer. 
If it was left to my sister and me all the kids would likely have time for is a few dinners on birthdays and some family celebrations at Christmas.  But with this, the six cousins have become really good mates.  They can't wait to see each other for their time away with Nanny and Poppo and they spend days beforehand planning the activities they want to do in what order with whom.  Even the sleeping arrangements are fun to plan out.
3.    They do things the kids don't get to do at home. 
Long ago my dad said to me that he was planning to break a few rules when the kids come to stay.  That is, he lets them drink Coke, he takes them to McDonalds for dine-in lunch, and he lets them slide down the sand dunes standing on boards rather dangerously.  He takes them to the skateboard ramp and he'll even let them walk down the street to an old rope-swing and let them each try out what is a rather scary-for mothers-to-watch swinging manoeuvre.
4.    He makes them run hard. 
Ad. Article continues below.
The kids are all up at 6am and before breakfast he takes them for "a run" on the beach.  He says they eat better when he starts the day like that – and boy oh boy, do they ever.  After their run on the beach, he lines them up for pancakes, bacon and hash browns every morning, and they never waste a scrap.  They're back running on the beach after about 9am, often they stay til noon.  It's all go go go!
5.     They find one awesome theme park
My parents have found a local, inexpensive theme park with about 15 rides and amusements that they can buy a family pass to, and that is small enough for the kids to pair up and have a little independence.  They go there every holiday, and each time the kids feel like they have won the lottery.  There is nothing more exciting to a pair of 8 year old girls than being able to run off from the grown ups to the other side of the park (a whole 150m away) and board a rollercoaster on their own.
6.    They get dressed up and go out for dinner
My parents have discovered that the local bowls club is a terrific place to "dine out" with the grandkids.  The kids love to get dressed up in their pretty dresses and nice clothes, to do their hair and put on their necklaces to go out.  They bring their handbags, and they enjoy "pink lemonade" and two course meals.  Meanwhile my parents can have a glass of wine and relax without cooking or cleaning up… everyone's happy.
The funny thing to note is that little of the above is very expensive or very hard… and all of it is fun for both children and grandparents.  I know when they drop them home after four days that both children and grandparents are exhausted and keen for a rest, but I never ever hear anyone complain.