Alone at Christmas? How to embrace your solo situation for a happy day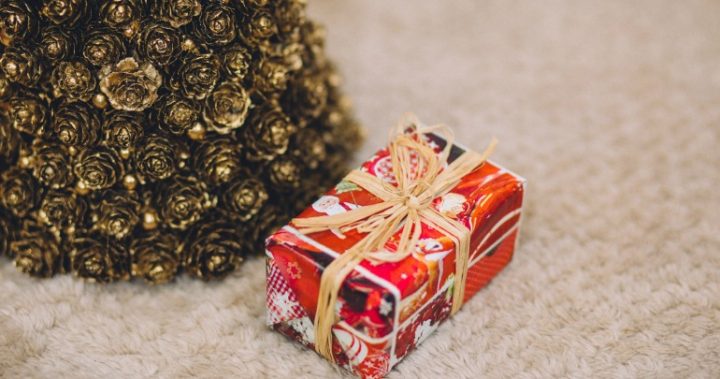 Christmas means something different to everyone, whether it's enjoying a walk on the beach, a barbecue with friends, or a family gathering.
And while some people are sadly forced to spend the festive period alone, many others choose to do just that. Perhaps you want to avoid the inevitable family arguments? Or you're just tired of cooking a feast for a cast of thousands?
There are any number of perfectly valid reasons for giving a big gathering a miss, and there are some great ways to embrace your independence at this time of year and make it a celebration-for-one to remember.
After all, there's no need to rely on a partner or others for happiness!
Make a loose plan 
Ad. Article continues below.
While it's great to be spontaneous and enjoy last-minute plans on the big day, it's important to remember that a lot of shops and restaurants will be closed.
If you're close to a city centre, you have more options, but out in the country or away from built-up areas you could find yourself stuck, so stock up on food or make a booking if you'd prefer to eat out.
Get outside and enjoy a walk
It's a tradition for many families to enjoy either a Christmas or Boxing Day walk – so why not do it solo?
Getting out of the house and soaking up some fresh air can do wonders for your senses, and it's the perfect time to make the most of quieter public areas.
Ad. Article continues below.
Get comfy in front of the TV
The free-to-air television providers make sure their Christmas schedules are packed with some of their best entertainment offerings.
After all, this is the one day of the year that you can sit back, eat to your heart's content and binge-watch your favourite films and TV shows without an ounce of guilt.
It's a holiday after all, so it's important to relax into it. Watch all the stuff that you, and no one else, likes – twice, if you want!
Volunteer to help out elsewhere
Ad. Article continues below.
A lot of people may be spending this Christmas alone too, but not by choice, so there are a lot of volunteer and homeless shelter programmes where you can volunteer to lend a hand.
Mixing with people is a great way to ease the loneliness if your day is being spent alone unwillingly, and you'll know you're giving someone else the same help at a tough time.
Whether it's working at a soup kitchen, or simply chatting to people over a Christmas dinner, it's a perfect way to give something back without any other jobs on your schedule to pull you away.
Make the most of the empty streets
As families gather together, the popular choice is to stay home or at one house for the celebrations.
Ad. Article continues below.
So big city centre streets and town squares where you're used to fighting for a space in are likely to be quieter and far more peaceful.
Why not take a camera along with you as you stroll around two? There's opportunities to capture some lovely snaps without a random head getting in the way!
Remember, it's just another day
There's no need to heap importance on Christmas Day – it is, after all, just another day.
If you're not a festive fan, just treat it as a day off, with nothing to plan for and no-one waiting for you. It's your time off, so enjoy it!
Have you spent Christmas alone? How did you find it? Would you choose to do it now?