A writer reveals: I'm scared of becoming my cranky, stubborn parents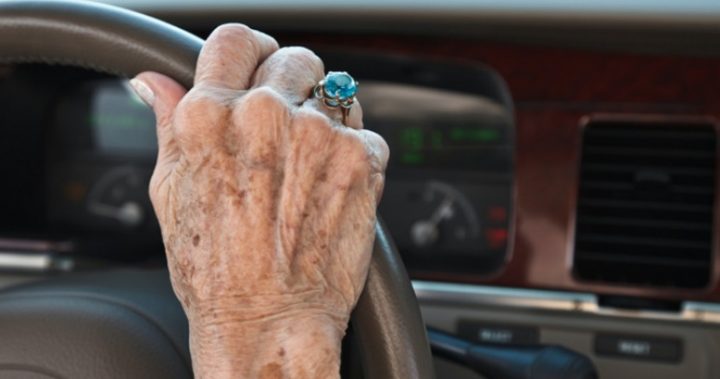 A writer for the New York Times has published a story about his ageing parents, and his own thoughts about getting older, that's so painfully honest it may make you squirm.
In a piece headlined 'Things I'll do Differently When I'm Old', Steven Petrow lays bare the apparently infuriating behaviour of his parents, as well as what his own recognition that he, now 60, may have to start taking his own advice so that he doesn't repeat their behaviour.
Petrow explains that shortly after his 50th birthday, he started keeping a secret list of the things his parents did as they got older that he found "wrong" and hoped not to repeat.
"My dad lied chronically about taking his meds. He refused to get a hearing aid … My mom smoked behind my back (she thought) … It was all too easy to call them out, and I recognized over and over just how awful it is to become feeble, sick and increasingly absent-minded, or worse," he writes in the New York Times' Well section.
It's a long list.
Ad. Article continues below.
His mother (who was eventually diagnosed with lung cancer) continued to drive despite having numerous accidents. She was aggressive and abusive toward home-help carers who assisted her. She ignored instructions to do exercises designed to help her recover from surgery.
Meanwhile, his father refused to use a walking stick or walker despite numerous falls (the aftermath of a fall eventually caused his death, as it had the death of the writer's grandmother – a death his father, her son, had witnessed). He continued to wet the bed and allow others to clean it, rather than the suffer the apparent ignominy of wearing adult Pampers.
Petrow added some other rules of his own – he would be sure to continue to care about his appearance in his later years, including bathing regularly, he would remember to be kind, to not take out his frustrations on those closest to him, and to apologise.
"The entries on that list reflect my frustration of seeing the price my parents paid for their stubbornness," Petrow says.
But then, how to know when to stop adding to the list start taking his own advice? And would he even retain the self-awareness to save him from becoming the stereotypically cantankerous, stubborn and somewhat selfish elderly people his parents apparently became?
Ad. Article continues below.
"As I march onward from 60, I continue to pay attention and maintain my list," Petrow writes.
"But I remain mindful of what one friend told me: 'The important thing is to remember no matter how much we tell ourselves we won't be like our parents, no matter how hard and fast we run in the other direction, we become them'."
The writer doesn't come to any conclusion to this life conundrum, other than to say that he hopes to learn from his parents' errors and not make too many of his own.
Readers, however, had some strong thoughts about his attitude towards both his parents and ageing.
"So you always thought you could be a better at aging than your parents," abbie47 writes in response.
Ad. Article continues below.
"You thought they were failing at it. You looked down on them for their foolishness and thought that, by force of will, you would do much better. Maybe the main thing that aging demonstrates is that the idea that we control such things is an illusion."
Gowyo, meanwhile, comments: "I still can't believe I am 60 – don't feel like I am – but I know that seems 'old' to some. My note would be to gracefully accept the changes that come with aging throughout all the stages of life. And always be kind!".
Parker, who claims to have worked "within the older adult community" for 30 years, observes that all humans tend to become more stubborn as they age.
"Giving up independence is NOT easy. But introducing changes ( home care, meals on wheels, no more driving etc) earlier rather than later might help," Parker says.
Others, such as commenter MS, feel Petrow's lacking respect for the older generation.
Ad. Article continues below.
"I'd like to see more respect from younger people for the decisions made by older people. A fall may be a big hazard for someone old, but so are many of the extreme sports indulged in by the young," they point out.
"Who's to judge if the value of small independences lost are worth an extra six months of life if they are lived in a wheel chair, or out of sound and sight of the outdoors?"
Perhaps Ims' comment is the only one that everyone can possibly agree with.
"It's clear that we all have a hard time aging. We all want to do it gracefully."
Do you identify with the writers' thoughts? Do you think he's too harsh on his parents, or that too many older people harm themselves through their own stubbornness? Is there any right way to ensure that you don't do this to yourself?
Ad. Article continues below.