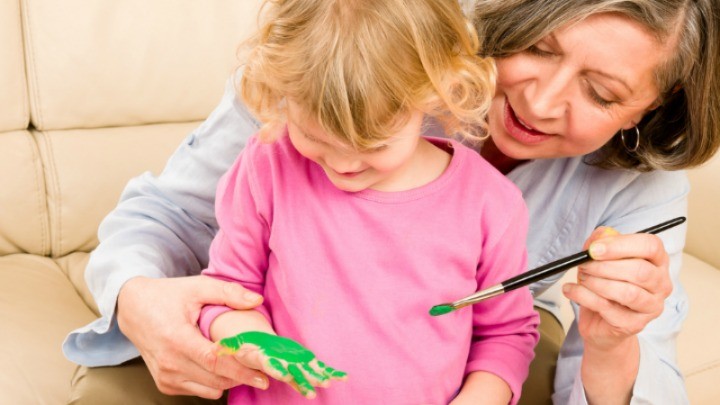 If you're looking after the grandkids and thinking of ways to entertain them, painting is always a classic. This activity can be made even more fun (and safe) by making your own paint. This recipe for homemade paint is ideal for finger painting but the best thing is that all the ingredients are edible. So if you have a little toddler who puts anything in their mouth this is ideal, it wont be very tasty for them but won't make them sick.
You will need:
1/2 cup flour
water
pinch of salt (optional)
food colouring
Method:
Place a pot on the stove at a medium heat and pour in 1 cup of water and flour. Stir until it becomes a smooth paste.
Once the paste starts to pull away from the pot take it off the heat.
Add a pinch of salt (to preserve the paint).
To reach the desired consistency slowly add cold water to the paste. About 1/4 cup of water.
Divide paint into bowls or containers.
Add food colouring to create your desired colour.
To store, cover and place in the fridge.
What activities do you normally do with the grandkids?
Comments