Real stories: Senior abuse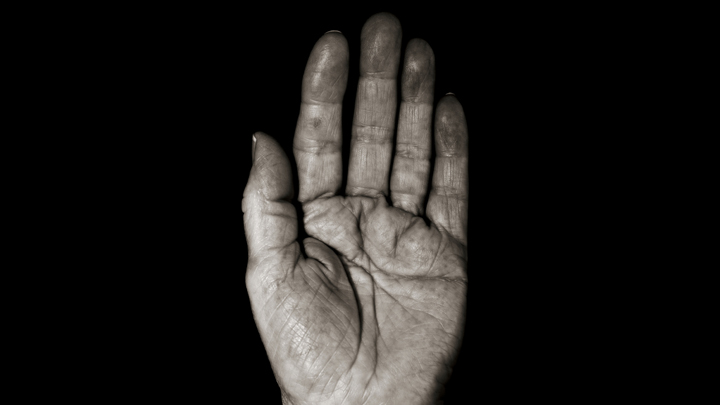 After the recent series on elder abuse, I received an email from one our Starts at 60 community which told a horrible and distressing story of physical abuse of an elderly person.
For the sake of privacy and anonymity of the persons involved, and in consultation with the author, I have changed names and places, otherwise the story is as told to me.
This story is doubly sad because the elderly person was bashed by her daughter, a woman suffering from her own mental problems. Partly it shows how "the system" can fail.
"I think I was secretly in love with a much older woman when I was in my early teens. I know that it made my day whenever I saw her; my heart did loops at any time she smiled and spoke. I'd have been all of 13/14 and she a married woman of around 27. Katy was a petite, pretty blonde possessed of a delightful figure (something I am now able to mention. It would have made me so embarrassed back then, even admitting I gave it any thought!). I do recall my uncle saying one day that he reckoned she was 'a pretty good sort' and being totally jealous of him for intruding into what I most likely thought a private realm!
Ad. Article continues below.
I married, moved interstate; it took a number of years, before I returned to my home state. Out house hunting one day, a voice nearby spoke to me by name. I turned and found a very attractive middle-aged woman smiling at me. She looked vaguely familiar but I couldn't immediately put a name to her. Even when she said, "I'm Katy," it meant little to me. That matter resolved itself when she said, "You were always the polite young man who called me Mrs T." Introductions made, telephone number gained, we went our separate ways. My wife thought her a delightful person and that's how a close relationship developed.
Through circumstance, we ended up living one town and 10 kilometres away from Katy. She and her husband had gone their separate ways years earlier. They had two daughters and, although I grew up all but next door to the family, I was unaware there were developing problems with the younger girl, Ann. As she grew, Ann was diagnosed paranoid-schizophrenic. The husband – and how often is this the case! – was unable to cope so departed the scene.
That's a long introduction but provides some inkling of how the following affected me.
Ann lives in a home where appropriate care and medication are provided. She is able to visit her mother but only ever with a carer present. Even on meds, she is marginal. Katy is aware of this, of course, but was surprised and delighted when Ann arrived on her doorstep a couple of months ago, on her own. Some supposedly intelligent supervisor decided, on a whim, that Ann should be allowed a free day release. There's only one place she knows to go, her mother's unit, so that's where she went. It took only seconds for Katy to realise the mistake she made opening the door to her daughter.
Ad. Article continues below.
There is a heavy ornament on a stand in Katy's lounge. Ann grabbed it and swung it at her mother's head, with force. Katy, now 88 and suffering chronic osteoarthritis, could do nothing to defend herself and took the full force of the blow on her head. Ann apparently left immediately. Thankfully, because the front door was left open, arousing the interest of a neighbour, it was only about an hour before Katy was discovered lying unconscious on the floor. Paras arrived within a few minutes of the 000 call, stabilised her and got her off to hospital.
The poor woman suffered a fractured skull and – not surprisingly – concussion. It is a dreadful case of elder abuse, nonetheless, especially because it need never have occurred. That it was perpetrated by someone whose inhibitions are impaired does not reduce the severity or the shock of its happening. Ann will never again have the chance but that's a classic case of 'stable door.'"
My correspondent included photos which again for privacy reasons, I'm not sharing, but they show a frail, lovely lady with horribly bruised eyes – the eyes hold a sadness that will never go away.
Thank you Katy for allowing us to tell your story and to the author for sharing it with us.
Ad. Article continues below.
Trust your instinct, the circumstances of this story are unusual, but elderly people being subjected to physical abuse is not. If you, or someone you know, suffers abuse of any kind, physical, psychological, financial, sexual, social or neglect, there is help available.
Queensland – 1300 651 192
New South Wales – 1800 628 881
ACT (Canberra) – (02) 6242 5060
Victoria – 1300 368 821
Ad. Article continues below.
Tasmania – (03) 6237 0047
South Australia – (08) 8232 5377
Western Australia – 1300 724 679
Northern Territory – 1800 037 072
In New Zealand contact Age Concern which has offices all over NZ – the link is here http://bit.ly/1CgPzZO