Read the devastating reflections of a woman who lost her spouse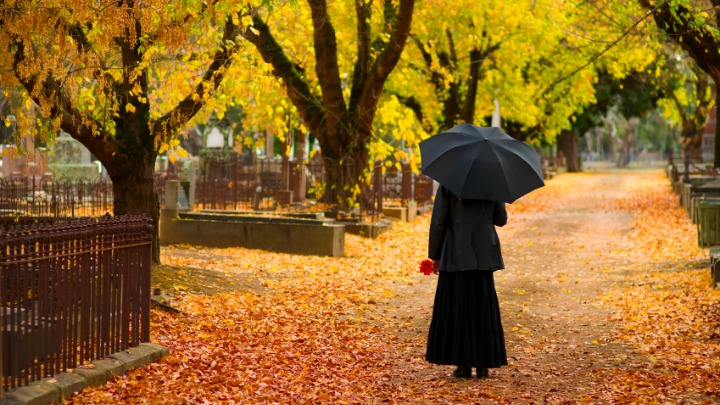 Most of you will never have heard of Sheryl Sandberg but the Facebook status she penned 30 days after the death of her husband has gone viral – and for good reason. It's a raw and honest account of the conflicting emotions and endless void that occur when you find yourself suddenly alone.
Ms Sandberg is the chief operating officer for Facebook. Her husband Dave Goldberg, chief executive of SurveyMonkey, died unexpectedly a month ago aged just 47.
Today, is the end of the traditional mourning period in Jewish custom and Ms Sandberg has "come back to life" by sharing her experiences over the past 30 days.
She says: "I have lived thirty years in these thirty days. I am thirty years sadder. I feel like I am thirty years wiser."
Ad. Article continues below.
The theme of the post is choosing to live, even when the one you love lives no more.
"When tragedy occurs, it presents a choice. You can give in to the void, the emptiness that fills your heart, your lungs, constricts your ability to think or even breathe. Or you can try to find meaning. These past thirty days, I have spent many of my moments lost in that void. And I know that many future moments will be consumed by the vast emptiness as well."
Ad. Article continues below.
Ms Sandberg goes on to share the lessons she has been taught from losing her husband, and realising how lucky she was to be, at least, in a strong financial position:
"I have learned how ephemeral everything can feel—and maybe everything is. That whatever rug you are standing on can be pulled right out from under you with absolutely no warning. In the last thirty days, I have heard from too many women who lost a spouse and then had multiple rugs pulled out from under them. Some lack support networks and struggle alone as they face emotional distress and financial insecurity. It seems so wrong to me that we abandon these women and their families when they are in greatest need."
As someone who has always been in control, the planner, the do-er, the big sister, Ms Sandberg writes about the humbling experience of asking for help, and also her extreme gratitude for friends, family, her children and life.
"When a friend told me that he hates birthdays and so he was not celebrating his, I looked at him and said through tears, "Celebrate your birthday, goddammit. You are lucky to have each one." My next birthday will be depressing as hell, but I am determined to celebrate it in my heart more than I have ever celebrated a birthday before."
The Facebook chief's post has been shared 85,000 times on Facebook in keeping with her wishes to reach and acknowledge as many people as she can.
We know many Starts at 60 readers have lost their loved ones. Today we honour and support you and hope you, too, have found a way to come back to life.
What words of advice do you have for Sheryl Sandberg at this difficult time in her life?