Queen Elizabeth now the longest-reigning monarch - see her incredibly touching response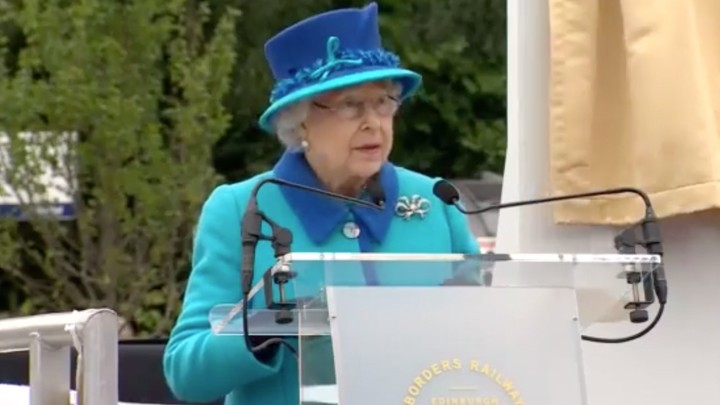 Today Queen Elizabeth II becomes the longest-reigning monarch to sit on the throne. She has now surpassed the 63 years, 7 months, 2 days, 16 hours and 23 minutes of her great-great-grandmother, Queen Victoria.
Naturally, the public was keen to shower her with praise, with bells ringing outside Westminster Abbey and British parliament full of politicians eager to share their congratulations.
The Queen herself, however, brushed aside any praise; this simply marked the fact that her father died earlier than expected, and that she just happened to be blessed with a longer life. In fact, she did not originally intend to address the milestone at all.
However, perhaps due to the enormous pressure from the well-meaning public, she agreed to open the new Scottish railway on the day, sparing a few very short and sweet words to acknowledge her personal milestone.
Ad. Article continues below.
In typical country-first fashion, she downplayed her personal involvement, instead focusing on the warm welcome and the event at hand. Only at the end did she address it:
"Many have also kindly noted another significance attaching to today", she said. "Although it is not one to which I have aspired.
"A long life can pass many milestones. My own is no exception. But I thank you all, and the many others, at home and overseas, for your many touching messages of great kindness."
"And now, to the business in hand, it is my very happy duty to declare the Borders Railway open".
At Starts at 60, we think this is a perfectly fitting – and charmingly characteristic – response. What do you think? Share your comments below!
Ad. Article continues below.
Don't forget: we're compiling a collection of congratulations from the Starts at 60 community. We'll be sending your combined well wishes straight to Her Royal Highness. Click here for instructions!